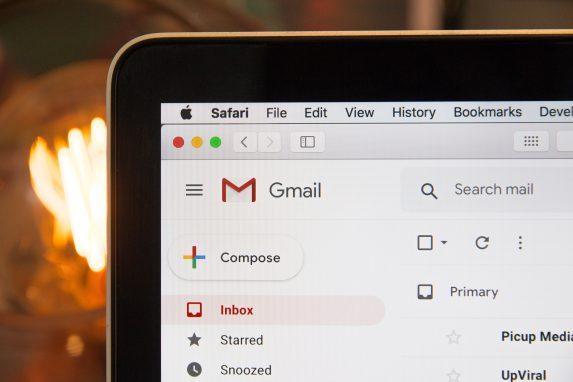 Wetgeving e-mail marketing: 5 prangende vragen over het spamverbod
Sinds de invoering van de GDPR op 25 mei 2018 krijgen we bij BoldData dagelijks veel vragen over de nieuwe privacywetgeving. Hieruit blijkt dat er nog veel onduidelijkheid heerst over de GDPR en het huren van adressenbestanden voor e-mail marketing campagnes. Wij hebben de vijf meest voorkomende misverstanden op een rij gezet.
Wat is de email marketing wetgeving en het spamverbod?
De wetgeving omtrent e-mailmarketing is vastgelegd in de telecommunicatiewet. De regel is dat je alleen email marketing mag sturen als ke hiervoor toestemming hebt gekregen van de ontvanger. Dat staat in artikel 11.7 van de Telecommunicatiewet (spamverbod).Voor het versturen van e-mails naar personen moet je je aan de volgende regels houden:
De ontvanger moet toestemming hebben gegeven
De ontvanger moet kunnen zien van wie berichten afkomstig zijn
De e-mail moet een afmeldmogelijkheid bieden
De e-mail moet er voor zorgen dat mensen gratis en makkelijk verzet kunnen aantekenen.
Mag ik bedrijven koud emailen met mailadressen van BoldData?
Wil je bedrijven (BV's) emailen voor commerciële doeleinden en wil je hiervoor een adressenbestand kopen? Je hebt dan geen toestemming nodig als je een algemeen, commercieel emailadres gebruikt van je bedrijf. Bijvoorbeeld 'sales@bedrijfsnaam.nl', 'salesaanbiedingen@bedijfsnaam.nl'. Je mag dan dus geen persoonlijk emailadres als afzender gebruiken, zoals 'pieter@bedrijfsnaam.nl'. Hierop zijn aantal uitzondingen:
Je verstuurt commerciële e-mailing naar een bestaande klant (die zich niet heeft afgemeld)
Je verstuurt commerciële e-mailings naar iemand die (nog) geen klant is, maar wel toestemming heeft gegeven om via e-mail benaderd te worden (een zgn. 'opt-in')
Je verstuur emailings voor marktonderzoek of een goed doel. Dit valt niet onder de werkingssfeer van de Telecomwet en het daarin opgenomen spamverbod. Deze wet heeft uitsluitend betrekking op elektronische berichten met 'commerciële, charitatieve of ideële doeleinden'
Je verstuurt e-mailings naar bedrijven in een land buiten de EER, waarbij u voldoet aan de in dat land geldende voorschriften voor het versturen van ongevraagde communicatie. BoldData heeft kennig van de wetgeving per land.
Ja, in principe wél. Vanuit BoldData hebben we nog een extra vuistregel: relevantie. Het is heel belangrijk dat je een relevante email stuurt naar je doelgroep. Dit voorkomt irritatie en klachten bij je ontvangers. Wil je weten hoe? BoldData beschikt over 4.000 zakelijke doelgroepen in 200+ landen wereldwijd. BoldData kan bijvoorbeeld persoonlijke emailadressen van specifieke contactpersonen kan leveren zoals HR managers, IT managers and directeuren. Welk product of dienst je ook biedt, wij leveren een op maat gemaakt adressenbestand voor je email campagne. Neem dan contact met ons op door te bellen naar +31(0)20 705 2360 of te mailen naar info@bolddata.nl.
Naast de relevantie zijn er meer belangrijke zaken waar je rekening mee moet houden als je zakelijk gaat emailen. Denk aan de timing, aanbieding, optimalisatie van je landingspagina en 7 overige verbeterpunten voor zakelijke e-mailcampagnes.
Mag ik consumenten koud emailen met mailadressen van BoldData?
Particulieren mag je niet zonder toestemming emailen. Die toestemming moet je zelf proberen te verzamelen via je website of op een andere manier. BoldData levert geen emailadressen van particulieren. Wij leveren wel postadressen van particulieren conform de AVG. Wil je particulieren op grote schaal per post benaderen? Neem dan contact met ons op door te bellen naar +31(0)20 705 2360 of te mailen naar info@bolddata.nl. Wij helpen je graag verder.
Is mailadressen kopen voor emailmarketing legaal?
Ja, emailadressen kopen is legaal. Mits de data verwerkt wordt conform de richtlijnen van de AVG. Het is dus belangrijk dat emailadressen koopt bij een data leverancier die AVG compliant is en een privacy waarborg heeft. BoldData voldoet aan de AVG wetgeving op basis van het artikel "Grond 47". In dit artikel staat beschreven dat een gerechtvaardigd belang van een verwerkingsverantwoordelijke (data leverancier) een rechtsgrond kan bieden voor verwerking, mits de belangen of de grondrechten van de betrokkene niet zwaarder wegen. De verwerking van persoonsgegevens voor direct marketingdoeleinden (email marketing) kan beschouwd worden als een gerechtvaardigd belang.
Kortom, databases met persoonsgegevens die conform de AVG zijn samengesteld, mogen gewoon gebruikt en verhandeld worden. Wil je vervolgens emailen met emailadressen van BoldData? Hou je dan aan de richtlijnen van dit blog en ga aan de slag met "peace of mind"!
Hulp bij wet- en regelgeving en wetgeving e-mail marketing
Wilt je hulp bij wet- en regelgeving omtrent e-mailmarketing en wetgeving voor emailmarketing? Neem dan contact met ons op door te bellen naar +31(0)20 705 2360 of te mailen naar info@bolddata.nl. Wij helpen je graag verder.