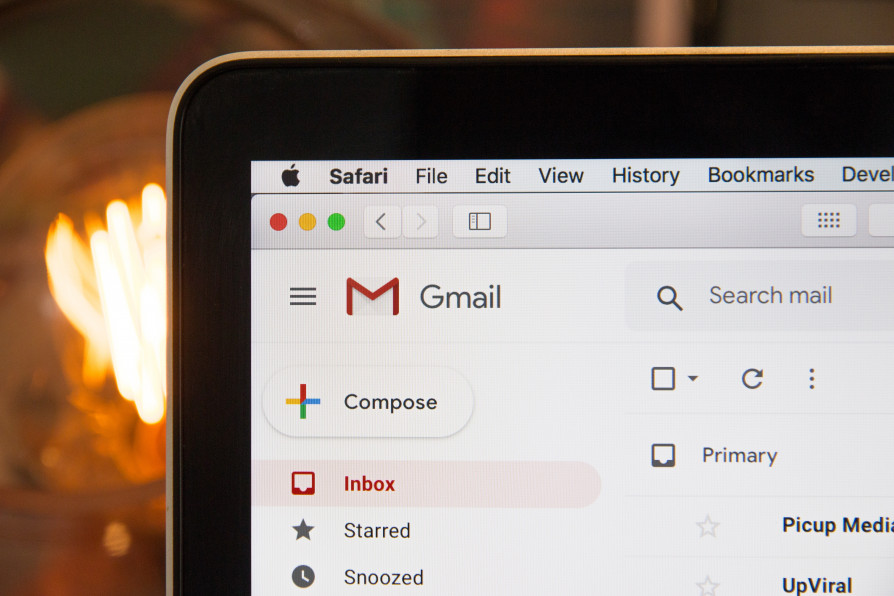 Wat leuk dat je dit blog leest! Dat vind ik altijd, maar een vriendelijk woord is vandaag helemaal op zijn plaats. Het is namelijk 'Say something nice day'. Vriendelijkheid en aandacht worden altijd gewaardeerd, maar het helpt je ook zakelijk vooruit. Besteed daarom positieve aandacht aan e-mails, die scoren namelijk beter. Met deze 7 tips start jij vandaag nog met het schrijven van pakkende e-mails.
1. Een goede onderwerpregel is het halve werk
"                ," zegt niet zoveel, EN DIT LEEST ALS GESCHREEUW!!!. Lege onderwerpregels, uitroeptekens en overdadig hoofdlettergebruik zijn grote ergernissen en leveren eerder wegklik- dan doorklikgedrag op. Zorg daarom dat je in je onderwerpregel altijd kort en bondig je kernboodschap staat. Kort is sowieso handig omdat onderwerpregels vaak na een aantal karakters wordt afgebroken.
Schrijf je e-mails met een prikkelende onderwerpregel voor optimaal resultaat en gebruik humor, maar alleen als je zeker weet dat de grap overkomt. Oh ja, na een aantal mailwisselingen evolueert de onderwerpregel nog wel eens tot "Onderwerp RE: RE: RE: RE: RE: RE: RE: RE: Hulp nodig bij e-mailen". Zo nu en dan is het handig om de onderwerpregel even aan te passen, voor verhoogde attentiewaarde.
2. Een persoonlijke aanhef werkt beter
Wanneer sprak jij je zakelijke collega's aan met hey, geachte, of begon je zónder groet tegen ze te praten? Dat doe je toch ook niet in e-mails? Als je iemand aanspreekt doe je dat altijd persoonlijk en met aandacht. Aansprekingen zoals "Hallo", "Beste abonnee" of "Geachte heer/mevrouw" zijn daarom uit den boze. Kies een aanspreking die aansluit bij degene die je benadert en maak het persoonlijk. Vermijd dus ook 'beste' zonder dat daarna een naam volgt.
Richt je een e-mailcampagne op financieel directeuren? Dan kun je beter "Hoi Jan" achterwege laten en kies je een formelere aanhef. Ook bij internationale campagnes loont het om onderzoek te doen naar de juiste aanspreekvorm. Zo is men in Duitsland erg gesteld op academische titels en scoor je een stuk beter als je een 'Doktor' ook zo aanspreekt. Heb je regelmatig mailcontact met iemand uit Frankrijk? Ga dan pas tutoyeren nadat jouw contact heeft aangegeven dat je toestemming hebt om hem of haar aan te spreken met 'tu'.
3. Schrijf een rake openingszin
"Hoi, Ik ben Jan Jansen en ik ben accountmanager bij Merk X." Ook vandaag al een e-mail met een soortgelijke openingszin ongelezen weggegooid? Zowel in persoonlijke e-mailcommunicatie als in geautomatiseerde e-mailcampagnes is het een must om te beginnen met een goede introductiezin. Begin dus niet met 'Ik hoop dat alles goed met u gaat' of 'Dientengevolge van ons telefonisch onderhoud 1 januari jl. bericht ik u bij dezen graag betreffende het aanstondse colloquium.' De middeleeuwen zijn al even voorbij en daarnaast werkt hoogdravend taalgebruik meestal contraproductief: je boodschap komt niet over. Gebruik korte zinnen met woorden die iedereen begrijpt.
Maak je eerste zin pakkend door de aanleiding van het schrijven en de kernboodschap van de e-mail met elkaar te verbinden. "Bedankt voor je interesse in onze website en leuk je te verwelkomen als abonnee op onze blogreeks" is bijvoorbeeld een goede openingszin. Natuurlijk kun je ook een actuele gebeurtenis gebruiken zoals: "Gefeliciteerd met jullie nieuwe vestiging in Parijs." Ook bij e-mails die je via marketing automation verstuurt, is het belangrijk om je lezer niet het gevoel te geven dat hij of zij zomaar een generieke mail in de inbox krijgt. Pas je introductie aan op de content die je deelt en zorg voor variatie, in lijn met jouw doelgroep.
4 . Benoem de bijlage gewoon niet
Elke dag sturen we e-mails met een bijlage. Klassiek is natuurlijk de bijlage vergeten toe te voegen, maar nog vaker zien we de zin 'Bijgaand vind je…" Dit is niet alleen nogal formeel, de bijlage is meestal het eerste wat je ziet in een e-mail. We hebben het allemaal druk, houd daarom je tekst kort en krachtig en benoem de attachement gewoon niet.
6. Sluit goed af
'Sent from my iPhone', 'hopelijk heb ik u hiermee voldoende geïnformeerd', '😉', of helemaal geen afsluiter. Je komt ze allemaal tegen, maar beter vermijd je deze onverzorgde en oubollige aflsluitingen. Emoji's zijn hip, maar voor zakelijk verkeer (nog) niet zo geschikt. Ze komen vaak wat té frivool over. Maar misschien is dit binnenkort anders, een paar jaar geleden stuurde Chevrolet een persbericht de wereld in met alleen maar emoji's. Een goede aflsluiter is erg belangrijk. 'Dank' of 'alvast bedankt' leveren volgens onderzoek een de beste responsratio op.
7. Betere mails met betere data
We hebben allemaal wel eens een mail ontvangen waar <voornaam> nog gewoon in de tekst staat. Of waar jouw naam verkeerd gespeld is. Slordig! Zorg dus voor accurate en correcte data en houd regelmatig een opschoning in jouw database.
Stuur je zelf de e-mail? Check dan altijd of het e-mailadres in jouw e-mailclient wel het juiste is en of je de naam van jouw contactpersoon goed hebt geschreven. Ga ook niet ongevraagd namen afkorten. Zolang Alexander niet aangeeft dat hij Alex verkiest, houd je het dus bij Alexander. Vergeet ook niet je collega's, leveranciers en klanten te complimenteren. Doe dat met zorg en vriendelijkheid, deze kleine investering betaalt zich namelijk bijna altijd uit. Heb je gehoord dat een zakelijke partner een belangrijke deal heeft gesloten? Geef ze dan even een thumbs up wanneer je de volgende keer mailt, je zal zien, het wordt gewaardeerd!
Over BoldData
Dataspecialist BoldData uit Amsterdam helpt bedrijven in binnen-en buitenland met het bereiken van nieuwe klanten door data te leveren van doelgroep uit wereldwijde database met 287 miljoen bedrijven. www.bolddata.nl.