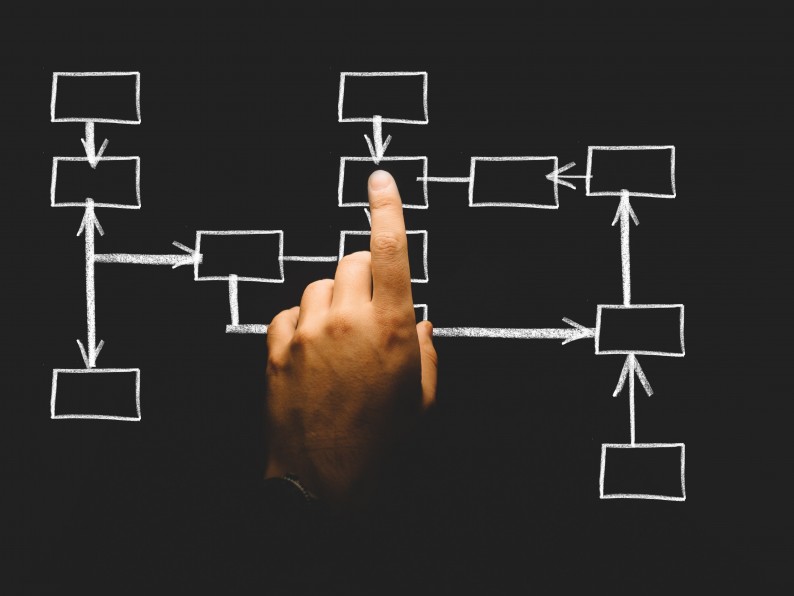 IT-bedrijven opgelet! 10 data gedreven manieren om nieuwe klanten te vinden
Het aantal ICT-bedrijven is de laatste 10 jaar enorm gegroeid: van 28.130 naar 59.826. De concurrentie is dus moordend. Hoe ben je de competitie te slim af? Wij delen 10 data gedreven manieren om nieuwe klanten te vinden voor jouw ICT-bedrijf.
1. Hogere effectiviteit met hardware en software selecties
Een direct marketing campagnes is een slimme manier om potentiele klanten te benaderen. Het succes van deze mailing valt of staat echter met de selectie van je doelgroep. Dat kan extreem nauwkeurig.
Wist je bijvoorbeeld dat het mogelijk is om bedrijven te selecteren op de aanwezige hardware en software? Neem het aantal computers. Een bedrijf kan wel 100 medewerkers hebben, als er slechts 5 computers staan wordt het meteen een stuk minder interessant. Is jouw bedrijf goed in storage? Dan is het relevant om te selecteren op bedrijven met een hoge Storage capaciteit.  Verkoop je ERP oplossingen? Dan wil je graag weten of- en welke ERP software er wordt gebruikt.
Kortom: verhoog de effectiviteit van je mailing door te selecteren op hardware en software installaties binnen bedrijven in combinatie met selecties op land, omzet, aantal werknemers en branche. De dataspecialisten van BoldData kunnen je hierbij helpen.
2. Benader snel groeiende bedrijven
Als een bedrijf snel groeit in aantal werknemers en omzet, investeren ze vaak ook flink in nieuwe software en hardware. Interessante prospects dus voor jouw bedrijf! De kans is namelijk groot dat de huidige ICT leverancier de groei niet meer kan bijbenen. BoldData kan bedrijven selecteren die het afgelopen jaar een sterke groei hebben gerealiseerd.
3. Bekijk je bestaande klanten
Iedere sector vraagt weer om een ander ICT specialisme. Blink jij uit in het bedienen van bedrijven in een- of meerdere sectoren? Dan is het interessant om te weten in welke exacte branchecode en bedrijfsgrootte je huidige klanten zich bevinden. Vaak zitten in deze branchecode de bedrijven waar je als IT bedrijf zo bedreven in bent. De zogenaamde look-a-likes.
BoldData kan een analyse maken van je huidige klantenbestand. Je krijgt de belangrijkste sectoren en bedrijfsgrootten inzichtelijk. En kan daar vervolgens de look a likes uit selecteren.
4. Verwelkom nieuwe buren
Iedere maand verhuizen er gemiddeld 5.000 bedrijven in Nederland. Deze bedrijven zijn vaak op zoek naar nieuwe leveranciers of manieren om klanten te vinden in hun nieuwe regio. Het kan interessant zijn om te kijken welke grote bedrijven er maandelijks of wekelijks rondom de plaats van jouw callcenter zijn bijgekomen.
BoldData kan verhuisde bedrijven selecteren op basis van week, maand, regio, aantal werknemers, branche en omzet – in heel Europa
5. Bedrijven met een nieuwe CIO
Als een bedrijf wisselt van IT manager of CIO, betekent dat vaak dat er veranderingen plaatsvinden. Een kans, maar ook een gevaar bij bestaande klanten van jouw bedrijf. Houd je eigen contacten dus nauwlettend in de gaten. Dit kan je zelf doen door je LinkedIn contacten te monitoren. Maar een slimmere oplossing is om je CRM systeem te koppelen aan LinkedIn. Zodra er een wissel is van één de personen uit je netwerk, krijg je daar een melding van. Een CRM systeem met deze zogenaamde 'triggers' is Insightly.
Wil je de IT managers van potentiele klanten in de gaten houden? Dan kan BoldData je toegang geven tot onze IT managers database.
6. Vergeet startups niet
Startups worden vaak vergeten. Ze hebben geen budget of zijn te klein, en daarom niet interessant. Maar starters zijn juist een hele veelbelovende doelgroep, omdat je met ze mee kunt groeien. Er zijn meer dan 100.000 startende bedrijven in Nederland! Zoek daarom de starters in de omgeving van jouw ICT-bedrijf en in de sector waarin je gespecialiseerd bent.
BoldData kan startups selecteren op basis van week, maand, regio, aantal werknemers, branche en omzet.
7. IT vacatures
Als bedrijven IT gerelateerde vacatures open hebben staan, wil dat zeggen dat ze bereid zijn om te investeren in hun IT afdeling. Anders gezegd: een ideale lead voor IT bedrijven! Je kan natuurlijk op de website kijken naar de vacatures. Of je kan met een trefwoordselectie kijken of er IT vacatures zijn.
BoldData kan selecties maken van bedrijven die vacatures open hebben staan. Zoals 'IT  manager' en 'Web master' op basis van week, maand, regio, aantal werknemers, branche en omzet.
8. Bedrijven in het buitenland
Veel ICT- bedrijven vissen in dezelfde vijver door alleen in Nederland te zoeken naar nieuwe klanten. Zonde, Europa telt meer dan 500.000 grote bedrijven met een IT afdeling. Een interessante doelgroep voor ICT-bedrijven. Nederlandse bedrijven hebben namelijk een streepje voor omdat iedereen Engels spreekt en schrijft. Daarnaast zijn de budgetten van internationale trajecten groter en langdurig. Zoek dus ook naar klanten in een ander land BoldData kan bestanden leveren van 43 miljoen bedrijven in heel Europa.
9. Vind resellers
Als je zelf geen sales capaciteit hebt, kan je altijd op zoek resellers. Resellers zijn bekend met jouw technologie en zijn er zelf bij gebaat om opdrachten te scoren. Dit werkt vooral goed als je internationale ambities hebt. Er zijn namelijk 350.790 IT Resellers wereldwijd. Van software resellers tot telecom en  IT wholesalers.
10. Verwelkom niet iedereen
Nieuwe ICT vereist een flinke investering. Wees verstandig bij het benaderen van potentiele klanten en sluit de bedrijven met een hoog risicoprofiel uit. Dit zijn bedrijven die uitstel van betaling hebben aangevraagd, een doorstart hebben gemaakt of bekend staan om slechte betalingservaringen.
BoldData kan bedrijven met een hoog risicoprofiel uitsluiten van je selectie.
Meer weten?
Laat ons je marketing- en salescampagnes adviseren! Wij  beschikken over een zakelijke database van  41 miljoen e-mailadressen in Europa.  En weten dus precies wat wel werkt en wat niet voor IT en techbedrijven. Meer weten? Bel +31(0)20 705 2360 of stuur een e-mail naar info@bolddata.nl. We zitten klaar om je vragen te beantwoorden!