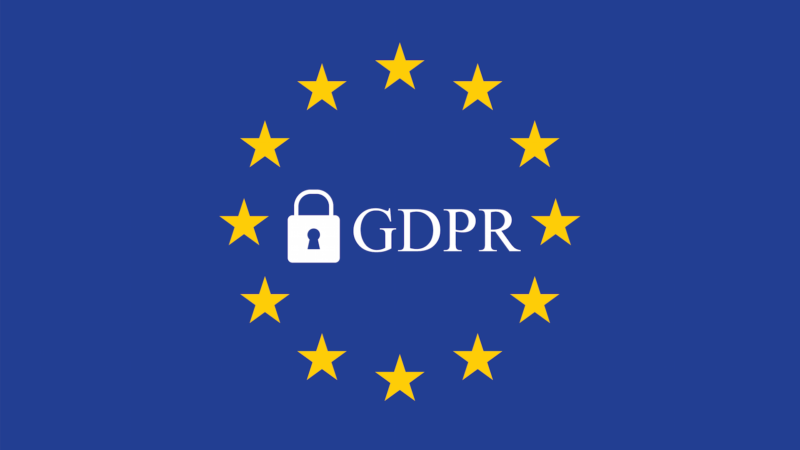 GDPR: dit zijn de grootste misverstanden over direct marketing
Sinds de invoering van de GDPR op 25 mei 2018 krijgen we bij BoldData dagelijks veel vragen over de nieuwe privacywetgeving. Hieruit blijkt dat er nog veel onduidelijkheid heerst over de GDPR en het huren van adressenbestanden voor direct marketing campagnes. Wij hebben de vier meest voorkomende misverstanden op een rij gezet.
1. Door de GDPR is het niet meer toegestaan om ongevraagd te e-mailen
Onjuist! De GDPR en de privacywet voor e-mail marketing zijn twee verschillende dingen.
De GDPR heeft vooral betrekking op het bewerken en actueel houden van data. Daarnaast ben je als bedrijf verplicht om persoonsgegevens te verwijderen als de betreffende persoon daar om vraagt.
In de privacywet (e-privacy verordening) voor e-mail marketing staat dat je mensen niet mag e-mailen zonder dat je vooraf toestemming hebt gekregen. Deze wet is al sinds 2009 van kracht, de GDPR heeft daar geen invloed op.
Het is dus al sinds 2009 niet toegestaan om mensen ongevraagd te mailen. Wel mag je gebruik maken van opt-in e-mailbestanden die je voor een eenmalige e-mailing kunt huren.Wil je meer weten over hoe je dan wel nieuwe klanten kan en mag benaderen via e-mail? Lees mijn blog over e-mailadressen kopen en mijn blog over e-mail campagnes na de GDPR.
2. Door de GDPR kun je bestaande databases van bestandseigenaren niet meer gebruiken zonder eerst toestemming te vragen aan de betrokken personen
Nee, dat hoeft niet! Onderdeel van de GDPR wetgeving is het artikel "Grond 47". In dit artikel staat beschreven dat een gerechtvaardigd belang van een verwerkingsverantwoordelijke (bestandseigenaar) een rechtsgrond kan bieden voor verwerking, mits de belangen of de grondrechten van de betrokkene niet zwaarder wegen. De verwerking van persoonsgegevens voor direct marketingdoeleinden kan beschouwd worden als een gerechtvaardigd belang.
Kortom, databases met persoonsgegevens die voor de ingang van de GDPR zijn samengesteld, mogen gewoon gebruikt en verhandeld worden. Uiteraard geldt hierbij wel dat je de wet met betrekking tot het gebruik van deze data moet naleven. Neem contact met ons op voor meer informatie over het naleven van de wet.
3. Door de GDPR mag je geen telemarketingcampagnes meer doen
Onjuist! De regels voor telemarketing zijn hetzelfde gebleven. Je mag natuurlijke personen (consumenten en bepaalde bedrijven zoals vennootschap onder firma's, maatschappen en eenmanszaken) alleen ongevraagd telefonisch benaderen als zij zich niet in het bel-me-niet register hebben ingeschreven.
Bedrijven en organisaties moeten voordat ze gaan bellen, controleren of iemand uit hun bellijst staat ingeschreven in het bel-me-niet register. Een BV, NV of een ander rechtspersoon is niet van toepassing op het bel-me-niet-register. Deze rechtsvormen mag je dan ook altijd ongevraagd telefonisch benaderen.
4. Alle data in databases valt onder de GDPR
Het is een veelgehoord misverstand dat alle data onder de GDPR valt. De GDPR heeft enkel betrekking op persoonsgegevens of gegevens die terug te leiden zijn naar één persoon. Denk aan een eenmanszaak, een e-mailadres of een zakelijk telefoonnummer.
Bedrijfsgegevens die niet terug te leiden zijn naar een persoon vallen niet onder de GDPR. Bijvoorbeeld een info@adres van een BV of een algemeen vast telefoonnummer van een NV.
Op zoek naar een database voor jouw direct marketing campagne? Of heb je vragen over de GDPR?
Als internationale dataspecialist zorgt BoldData dat jouw (internationale) marketingcampagnes altijd voldoen aan de nieuwste wet- en regelgeving. We nemen privacy zeer serieus en werken alleen met data waar je op kunt vertrouwen. Advies nodig? Neem contact op met onze privacy expert Pieter Jansen.