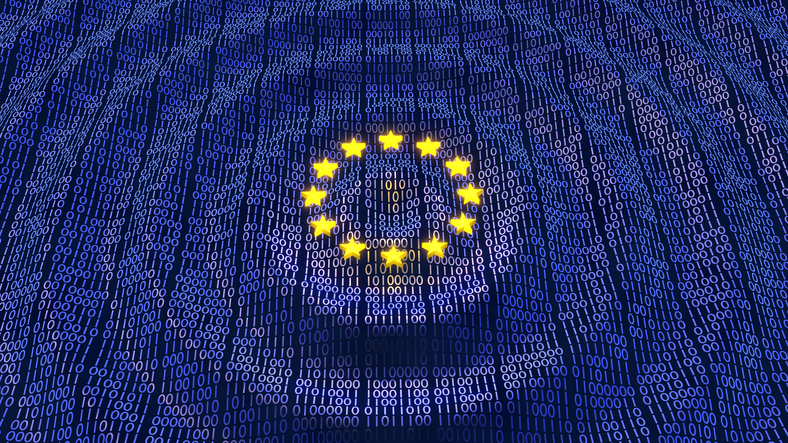 Adressen kopen voor mailing, mag dat nog na de GDPR?
Staat 25 mei 2018 al in je agenda? Dan doet de GDPR (General Data Protection Regulation) zijn intrede. Deze nieuwe privacywet voor de hele Europese Unie vervangt de verschillende nationale privacywetten binnen Europa, zoals de Nederlandse Wet Bescherming Persoonsgegevens (WBP). Er heerst veel onduidelijkheid over de veranderingen die de GDPR met zich meebrengt. Mag je potentiele internationale klanten nog wel mailen? En wat gaat er nu precies veranderen? BoldData schept duidelijkheid.
Waarom de GDPR?
Op dit moment heeft elke EU lidstaat nog zijn eigen privacywet. Al deze nationale wetten zijn afgeleid van de Europese privacyrichtlijn uit 1995. Op dat moment stond het internet nog in de kinderschoenen. De GDPR is in het leven geroepen zodat er in heel Europa één, uniforme privacywetgeving is om websitebezoekers en potentiele- en bestaande klanten beter te beschermen. De verandering zit 'm vooral in het verwerken van persoonsgegevens en het verzamelen en bewaren van deze data.
Welke gevolgen heeft de GDPR voor e-mail campagnes?
Voor de GDPR was het in veel Europese landen al zo dat je alleen mensen mag mailen als je daar daadwerkelijk toestemming voor hebt gekregen van de ontvanger. Een zogenaamde opt-in. Echter worden de regels voor het verkrijgen van deze opt-ins door de GDPR aangescherpt. Hierdoor kan het zijn dat eerder verkregen opt-ins na 25 mei 2018 niet meer geldig zijn.
Dit zijn de belangrijkste punten die in de GDPR-wet staan over e-mail opt-in:
De e-mail opt-in moet een duidelijke en bevestigende actie zijn geweest
De e-mail opt-in checkbox mag niet automatisch aangevinkt staan
De e-mail opt-in moet gescheiden zijn van andere algemene voorwaarden en het mag geen voorwaarde zijn
De Europese burger heeft het recht om zijn e-mail opt-in terug te trekken. Je moet je contacten duidelijk laten weten hoe zij de gegevens kunnen inzien/wijzigen of zich uit kunnen schrijven
In je database voor e-mailmarketing moet je de e-mail opt-ins duidelijk bijhouden, zodat de gegeven toestemming aangetoond kan worden als deze opgevraagd wordt.
Wat zijn de gevolgen voor mijn eigen e-mail bestand?
Je mag je eigen e-mailbestand blijven gebruiken als de eigenaren van de e-mailadressen toegestemd hebben dat je ze een nieuwsbrief of een aanbieding gaat sturen. Deze toestemming moet echter wel bewust gegeven zijn, anders is de opt-in vanaf 25 mei 2018 niet meer geldig. Met andere woorden: de toestemming moet een duidelijke en bevestigende actie zijn geweest. Als dit niet het geval is, mag je je eigen bestand niet meer commercieel inzetten zonder eerst een nieuwe opt-in te vragen. Check dus goed of jouw opt-ins op de juiste wijze verkregen zijn.
Wat zijn de gevolgen als ik adressen wil kopen voor een mailing?
Adressen kopen voor mailing mag nog steeds. In Nederland alleen zijn er al 200 verschillende bestanden waaruit je opt-in e-mailadressen kunt huren. Deze opt-ins zijn echter allemaal verkregen voor de ingang van de GDPR. Wil je een bestand huren? Dan is het belangrijk om eerst te controleren of de opt-ins van de betreffende bestandseigenaar voldoen aan de nieuwe regels. Bij gebruik van onrechtmatige opt-in is namelijk niet alleen de bestandeigenaar, maar ook de huurder verantwoordelijk. Je kan bij BoldData adressen kopen voor mailings naar verschillende doelgroepen:
Voorkom boetes
Als je de GDPR overtreedt of de verplichtingen niet nakomt, riskeer je boetes die kunnen oplopen tot wel 20 miljoen of vier procent van de omzet van je bedrijf. Controleer dus voor je een nieuwe e-mail campagne opzet of jouw e-mail bestanden voldoen aan de nieuwe eisen van de GDPR.
Ook als je niet je eigen data gebruikt is, het van belang om scherp in de gaten te houden of de nieuwe regels worden nageleefd door de bestandseigenaar. Niet alleen de boete is ook voor jouw rekening, maar ook je bedrijf kan imagoschade oplopen.
Data waar je op kunt vertrouwen
Als internationale dataspecialist zorgt BoldData dat jouw (internationale) marketingcampagnes altijd voldoen aan de nieuwste wet- en regelgeving. We nemen privacy zeer serieus en werken alleen met data waar je op kunt vertrouwen. Advies nodig? Neem contact op met onze privacy expert Pieter Jansen.
In dictum tempus dui eu congue. Nullam varius, magna vitae ornare auctor, nulla risus hendrerit est, ac viverra felis nulla vestibulum dolor. Suspendisse sit amet orci mattis, mattis augue id, faucibus diam
In dictum tempus dui eu congue. Nullam varius, magna vitae ornare auctor, nulla risus hendrerit est, ac viverra felis nulla vestibulum dolor. Suspendisse sit amet orci mattis, mattis augue id, faucibus diam