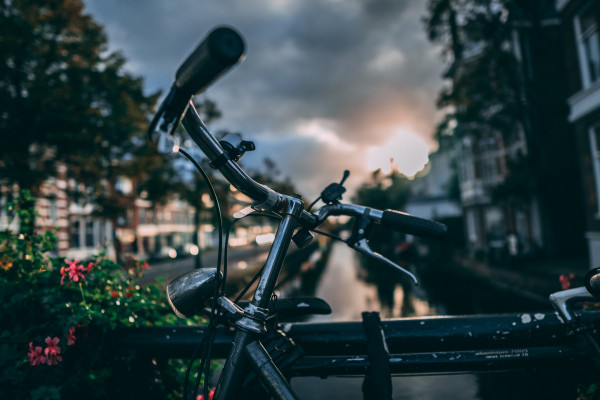 BoldData duikt in de cijfers: 10 nieuwe fietsfabrikanten en 70 nieuwe fietsenwinkels
Amsterdam, 3 juni 2021–  De fietsbranche heeft een exceptioneel jaar achter de rug. De enorme vraag naar tweewielers sinds de eerste lockdown leidde tot grote tekorten bij fietsfabrikanten. Ook meer winkeliers en fabrikanten beproefden hun geluk. Uit cijfers van dataspecialist BoldData blijkt dat er in de eerste helft van 2021 maar liefst 10 nieuwe fietsfabrikanten zijn bijgekomen en 70 nieuwe fietswinkels hun deuren openden.
Tien jaar geleden telde Nederland nog 110 fietsfabrikanten en stond daarmee in de middenmoot van Europa. Inmiddels zijn daar 60 producenten bijgekomen en staat Nederland op de vijfde plaats (zie tabel).  Vooral 2018 was een goed jaar, toen startten 25 nieuwe fabrikanten. Ook 2021 ziet er goed uit. Uit cijfers van BoldData blijkt dat dit jaar maar liefst 10 nieuwe producenten zich inschreven bij de KvK.


Kleine maatwerk producenten
Daan Wolff van BoldData over de groei: "De demarrage van de Nederlandse fietsindustrie ligt niet alleen aan de populariteit van elektrische fietsen. We zien in 2021 nieuwe kleine producenten die maatwerk mountainbikes of circulaire fietsen maken."
Veel nieuwe fietsenwinkels
Ook nieuwe fietsenwinkels openen massaal hun deuren. Dit jaar waren dat er al 70, een stijging van 2,5%. Ter vergelijking: dit is meer dan de afgelopen vier jaar bij elkaar. Van 2017 tot 2020 kwamen er 20 nieuwe fietsenwinkels bij. In totaal telt Nederland nu 2.885 fietsenwinkels.
Over BoldData:
We zijn data experts met ons hoofdkantoor in Amsterdam. Met een database van alle bedrijven wereldwijd hebben we meer dan 2.000 klanten geholpen met statistiek, onderzoek en CRM.
Noot aan de redactie:
Wil je onze data publiceren? Voeg dan een link naar onze bronpagina toe. Het complete rapport met statistieken kun je hier vinden. Meer cijfers of informatie nodig? Vraag ons gerust naar meer ruwe data!
Het persbericht bestaat uit cijfers uit onze retail database. Onze data wordt voortdurend geüpdatet door verschillende bronnen als de KvK, CBS, D&B, telefoonboeken, openbare bronnen en commerciële samenwerkingen.
Voor meer informatie kan je contact opnemen met Daan Wolff via +3120-705-2360 of d.wolff@bolddata.nl