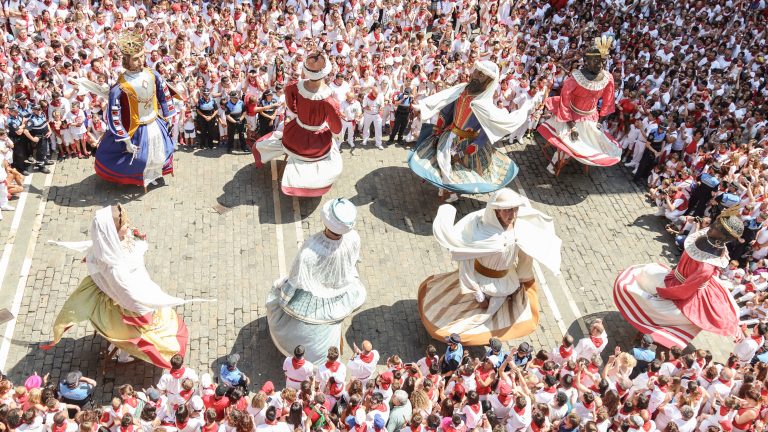 In eigen land gooi je hoge ogen met jouw producten en dienstverlening. Er is niets wat je tegenhoudt om ook buiten de landsgrenzen net zo succesvol te zijn. Als het in Nederland werkt, dan vinden de zuiderburen het vast ook geweldig! En dan vallen de resultaten tegen. Waarom toch? Is de boodschap niet duidelijk, heb je iets belangrijks over het hoofd gezien of voelt de doelgroep zich niet aangesproken? Met onze 6 tips overbrug je cultuurverschillen en ga je voor een succesvolle campagne.
1. Kijk verder dan alleen taal
Je hebt al een geweldige e-mail klaar die je zo kan inzetten in andere landen, gewoon een kwestie van de tekst laten vertalen of Google Translate raadplegen. Of toch niet? Wil je vervelende of gênante situaties vermijden, dan loont het om even wat meer tijd te investeren in het beter leren kennen van jouw beoogde doelgroep. Cultuurverschillen kunnen ervoor zorgen dat jouw boodschap, al is die volledig foutloos vertaalt, alleen maar vragen oproept.
Over ooievaars en wegwerpluiers
Niet getreurd, het overkomt zelfs de grootsten. Vraag maar aan Proctor & Gamble die ergens in de seventies bij de introductie van Pampers in Japan een afbeelding gebruikten van een ooievaar en een baby. Niks mis mee zou je denken. Ware het niet dat in Japan de ooievaar helemaal niets te maken heeft met baby's. Japanse ouders vonden het een vreemde combinatie en lieten de wegwerpluiers links liggen.
De juiste kennis in huis halen
Wil je jouw producten of diensten introduceren op onbekend terrein, dan is het klakkeloos vertalen van een eerder e-mail dus niet de juiste oplossing. Ga na of er interesse is in de markt voor jouw diensten. Vermijd aannames; het is niet omdat jouw dienst in Nederland een hit is dat ook de Duitse markt zit te wachten op jouw initiatieven. Zo werkt een kentekencheck voor het opvragen van het schadeverleden van tweedehandsauto's prima in Nederland, maar kan je dit niet zomaar introduceren in landen waar het kenteken gekoppeld is aan de persoon en niet de auto. Of landen waar privacywetgeving deze informatie achter slot en grendel houdt.
2. Let op met aansprekingen
In Nederland is het niet ongewoon om zowel bedrijven als consumenten in e-mailing te tutoyeren en in de Engelse taal kent men al helemaal geen beleefdheidsvorm. Maar dat is niet overal zo. In Frankrijk en Duitsland is tutoyeren absoluut uit den boze . Daar is de standaard in communicatie nog steeds 'vous' of 'Sie".  Tutoyeer je wel? Reken dan niet op veel positieve reacties. Verder is het in Duitsland ook belangrijk om academische titels te vermelden in jouw aanspreking. Deze titels staan symbool voor deskundigheid en worden dan ook gebruikt om dit te benadrukken.
3. Raadpleeg de cultuurdimensies van Hofstede
Superhandig wanneer je start op onbekend terrein. Ieder land heeft zijn eigen waarden en normen en uiteraard hebben die ook een behoorlijke impact op de manier waarop we zakendoen en met elkaar communiceren. De Nederlandse organisatiepsycholoog Geert Hofstede ontwikkelde een model dat op basis van 5 dimensies de verschillen tussen culturen in kaart brengt. Zo kan je heel snel jouw eigen cultuur vergelijken met jouw beoogde doelgroep op volgende dimensies: machtsafstand, individualisme versus collectivisme, masculien versus feminien, onzekerheidsvermijding en tijdsoriëntatie.
Doe maar lekker gewoon…maar niet overal!
Zo scoort Nederland bijvoorbeeld hoog op het gebied van individualisme maar scoort het zuiden van Europa een pak hoger op collectivisme. Zelfontplooiing en persoonlijke ontwikkeling zijn dus mooie invalshoeken voor een marketingcampagne in eigen land, maar in Spanje zet je beter in op groepsbelang en collectiviteit.
De cultuurdimensie laat ook zien dat Nederland een feminiene cultuur heeft. In tegenstelling tot landen met een masculiene cultuur zijn we niet zo snel onder de indruk van beroemdheden en status. Doe maar lekker normaal, dan doe je al gek genoeg! Amerikaanse reclamecampagnes tjokvol celebrities die the greatest thing ever aanprijzen werken hier niet. Ga jij met jouw diensten richting landen met een masculiene cultuur? Dik je campagne gerust aan met termen als de beste, de meest betrouwbare of de sterkste.
4. Lokale kanalen gebruiken
LinkedIn is natuurlijk hét netwerk voor zakelijke contacten en B2B-marketing, maar vergeet de lokale kanalen niet in jouw campagne. Zo scoort in de Duitstalige Europese landen netwerksite Xing ook erg hoog, maar is deze in eigen land lang niet zo populair.
Kies je voor een e-mailing campagne? Zorg dan dat jouw data afkomstig is van lokale bronnen. Zo heb je de garantie dat data werd verzameld volgens de regel van de wet en zo weet ook je zeker dat alle opt-ins correct zijn. Binnen Europa zijn namelijk grote verschillen in de wet- en regelgeving wat betreft e-mailmarketing en je wil natuurlijk vermijden dat je met jouw eerste campagne al onmiddellijk een boete krijgt en met de billen bloot moet.
5. Pas op met stereotypen
Zoals je al kon lezen zijn er wel degelijk grote culturele verschillen binnen de Europese grenzen, daar zijn ook de bekende stereotypen op gebaseerd. Duitsers zijn punctueel, Fransen zijn chauvinistisch en denken we aan Spanje, dan denken we aan siësta. Stereotypen kunnen erg handig zijn om jouw boodschap aan te passen aan jouw doelgroep, maar ga alsjeblieft niet overdrijven! Zo is men in Duitsland behoorlijk trots op de betrouwbare, punctuele en efficiënte reputatie maar ligt het beeld van eeuwige siësta in Spanje behoorlijk gevoelig. Niet iedere Fransman draagt een baret, streepjesshirt en heeft een baguette onder de arm.
6. We zijn er even niet
Voor je op de verzendknop klikt is het geen slecht idee om even de vakantiedagen te checken. Zo wordt op 1 mei in veel Europese landen de Dag van de Arbeid gevierd, maar is het bij ons een gewone werkdag. Stuur jij een e-mailing op 1 mei naar jouw potentiële nieuwe klanten, dan hoef je niet zoveel reactie te verwachten.
Fermé pour congés annuels
Wil jij ambachtelijk gemaakte stroopwafels introduceren bij lokale bakkerijen in de Provence? Doe dat dan niet in augustus. Augustus is nog steeds dé vakantiemaand bij uitstek in Frankrijk. In augustus gaat de deur van de zaak op slot en is het tijd voor familie en genieten van het mooie weer. Bij grote bedrijven zie je tegenwoordig steeds vaker dat in augustus toch mensen aan het werk zijn, maar wil je het mkb benaderen? Wacht dan tot de school weer begonnen is!
Meer weten?
Wil jij een goede eerste indruk maken in het buitenland? Of kan je wel wat hulp gebruiken bij het opzetten van een internationale campagne?  Laat het ons weten! BoldData is gespecialiseerd in internationale e-mailcampagnes en Europese privacywetgeving. Neem contact op met ons via +31(0)20 705 2360 of stuur een mail naar info@bolddata.nl. Onze data experts helpen je graag verder!