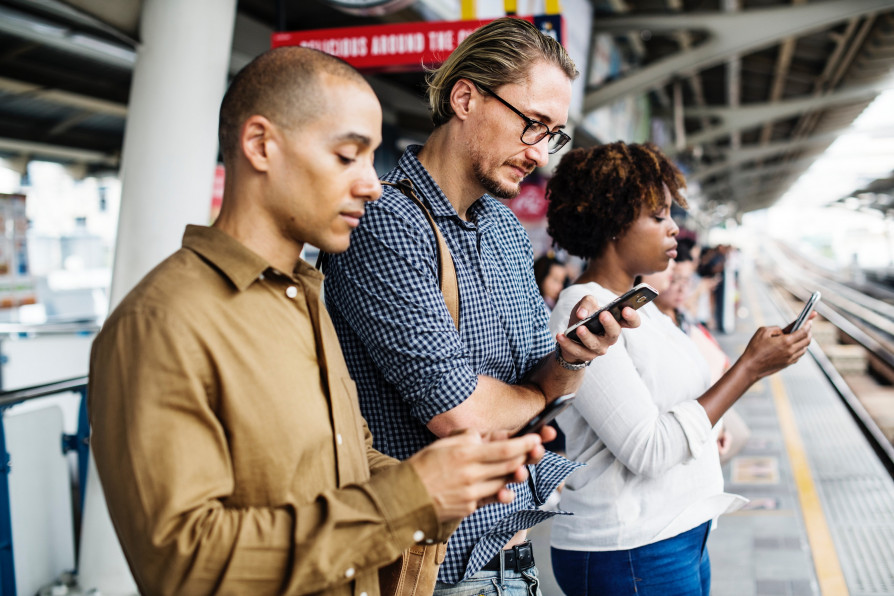 What is telemarketing?
Telemarketing: a marketing strategy to sell products, services and/or ideas over the phone.
Job title
Telemarketer, call center agent or telephonic sales person: someone who works in telemarketing can have different job titles. They do their job from a call center or telemarketing agency.
Inbound and outbound telemarketing
Telemarketing can be outbound or inbound. This is determined by the way a call comes about. When it comes to inbound telemarketing a prospect (a client in most cases) calls the company, for example because they need help with setting up their tv. A customer service that answers these incoming calls is an example of inbound marketing.
When it comes to outbound marketing a company calls the (potential) client. For example an energy provider that calls companies to check if they are still satisfied with their contract and – if not – make a better offer.
Target groups of outbound telemarketing
There are three outbound telemarketing target groups: current clients, interested parties and strangers.
Current clients: people or companies who already bought a product or service. A reason to call this target group is to offer them an additional service or improved product.
Interested parties: this target group indicated their interest in the product or service. For example via the website.  In the telemarketing world this is called 'warm calling'.
Strangers: calling people who have no link to a company. This is called 'cold calling'. An example is an internet provider that calls a company to ask if they are still satisfied with the subscription of their competitor and make a better offer.
The company data from BoldData comes from qualified sources:
Cold calling still has a high success rate
It sounds a bit negative, but cold calling still has a high success rate when it comes to B2B campaigns. The most important thing is the selection of the right target group. Our data experts take the time to understand your business, target group and campaign. Based on these insights we create a highly targeted list with potential clients. My collegue Daan has written a great post about this earlier.  By finetuning the addresses to your offer, cold calling can have a huge influence on the number of customers. Have a look at our telemarketing databases here.