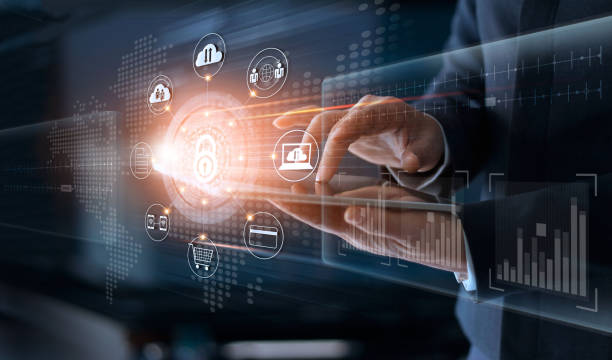 The Top 5 Private Company Data Providers You Should Consider
Running a business is not an easy task. Still, with the help of private company data providers, you can have peace of mind knowing that you have access to accurate and up-to-date information about other companies. These providers offer valuable data to help you make informed decisions and grow your business. This article will discuss some of the top private company data providers that can bring you peace of mind. The Top 5 Private Company Data Providers You Should Consider
1.   Dun & Bradstreet
Dun & Bradstreet is a trusted private company data provider that offers business credit reports, risk management solutions, and marketing data services. They have a massive database of more than 300 million business records worldwide. Dun & Bradstreet's data can help you make informed decisions about credit, sales, and marketing.
2.   Bureau van Dijk
Bureau van Dijk is a leading provider of business intelligence and company data. With a focus on private company information, Bureau van Dijk offers a wide range of products and services that help businesses make informed decisions, manage risk, and gain a competitive edge. Their flagship product, Orbis, is a global database of over 300 million companies, providing comprehensive information on corporate ownership, financials, and more. Bureau van Dijk also offers specialized datasets for specific industries and regions, as well as custom data solutions tailored to individual business needs. With over 40 years of experience in the industry and a team of expert analysts and data scientists, Bureau van Dijk is a trusted source of accurate and reliable business information.
3.   S&P Global
S&P Global is a leading provider of financial market intelligence, serving investors, corporations, governments, and individuals worldwide. New York City is the company's headquarters, and it operates in more than 30 countries around the world.
S&P Global provides essential intelligence for businesses and individuals to make informed decisions in the global financial markets. The company's services include credit ratings, research, analytics, and data and news on financial markets. The company operates several well-known brands, including Standard & Poor's Ratings Services, S&P Global Market Intelligence, and S&P Dow Jones Indices.
4.   Credit Safe
Credit Safe is a business intelligence company that provides credit reports and credit monitoring services to businesses worldwide. It offers a range of data solutions, including credit risk, supplier risk, and business credit reports, to help businesses make informed decisions and minimize risks. With over 10,000 clients globally, Credit Safe has become a trusted source of business information and insights for companies of all sizes.
5.   BoldData
BoldData is a data solutions company that provides accurate and up-to-date business data from a staggering 320 million companies worldwide. They offer services such as data cleaning, data appending, and custom data solutions to help businesses make informed decisions. BoldData sources its data from reputable sources, and its team of data experts ensures the data is accurate and reliable. With their comprehensive database, businesses can target the right audience, improve sales and marketing strategies, and improve customer onboarding and KYC processes.
Only Choose The Trusted Private Company Data Providers
Private company data providers offer valuable information to help you make informed decisions and grow your business. By using these providers, you can have peace of mind knowing that you have access to accurate and up-to-date data. Whether you are looking for financial data, sales and marketing intelligence, or industry analysis, these private company data providers have you covered.
Which Private Company Data Provider to choose?
Which data provider you should choose depends on your situation. For example: if you need Credit Reports from companies in Europe, then Creditsafe might be your best option. If you need worldwide coverage on company data with financial information, then BoldData might be the top pick. Want to read how BoldData stands out to other market leaders? Read here a comparison between D&B and BoldData.
Contact us for free tailor-made advice and an independent quote. Please call +31(0)20 705 2360 or send an e-mail to info@bolddata.nl.