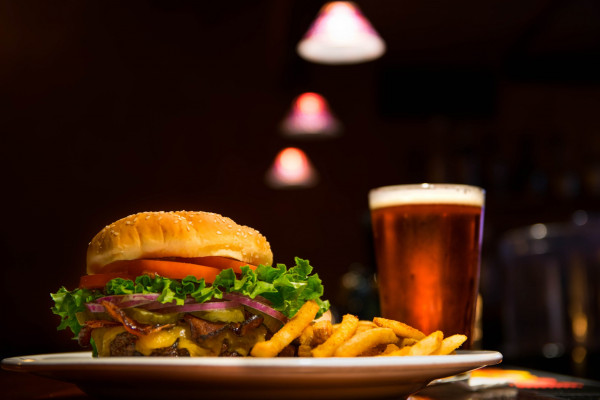 Nederland telt meer fastfoodrestaurants dan restaurants
BoldData duikt in de cijfers: 830 meer fastfoodrestaurants dan restaurants in Nederland
Amsterdam, 6 juli 2022 – Een burger, frietje of toch liever een pizza? Fastfood is razend populair in Nederland. De afgelopen 5 jaar is het aantal fastfoodrestaurants[1] gestegen met maar liefst 27%. Met als hoogtepunt coronajaar 2021: toen openden 1.320 fastfoodzaken hun deuren (een stijging van 8%). Snackbars zien we het meest in het straatbeeld, gevolgd door pizzeria's en grillrooms. Nederland telt nu zelfs meer fastfoodrestaurants dan 'gewone' restaurants.
Top 5 fastfoodrestaurants Nederland
Snackbars
Pizzeria's
Grillrooms
Burgerrestaurants
Kebab zaken
Fastfood verslaat 'gewoon' restaurant
De afgelopen 5 jaar is het aantal eetgelegenheden in Nederland gestegen met 23%: van 29.545 naar 36.210 zaken. Deze groei komt vooral door de toename van het aantal fastfoodrestaurants in Nederland. Er kwamen in 5 jaar 3.895 fastfoodzaken bij. Het aantal 'gewone' restaurants steeg met 2.770 nieuwe zaken. Op dit moment wint fastfood het in Nederland zelfs van de reguliere restaurants. De kentering begon in 2020. Toen telde Nederland voor het eerst meer fastfoodrestaurants dan gewone restaurants. Meer dan de helft van alle eetgelegenheden in Nederland is een fastfoodrestaurant (51%).
Groei fastfoodrestaurants en restaurants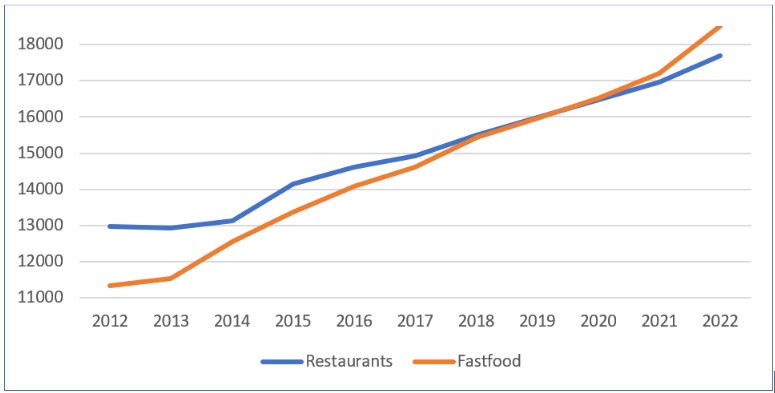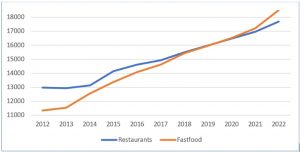 Zuid-Holland telt de meeste snackbars
De meeste nieuwe fastfoodrestaurants (een groei van 40%) zien we in Flevoland. Ook steeg in deze provincie het aantal restaurants het hardst (groei van 24%). In Zuid-Holland vind je de meeste fastfoodrestaurants (3.825). Drenthe telt er slechts 410. Voor de meeste reguliere restaurants moet je in Noord-Holland zijn. Opvallend is dat in Amsterdam fastfood de gewone restaurants niet weet te verslaan. Hier vind je meer  gewone restaurants: namelijk 2.520 restaurants ten opzichte van 2.055 fastfoodrestaurants.
Over BoldData:
We zijn marktleider in het leveren van maatwerk databases. Met onze wereldwijde database van 287 miljoen bedrijven hebben we meer dan 2.000 klanten geholpen met statistiek, onderzoek en CRM.
Noot aan de redactie:
Wil je onze data publiceren? Voeg dan een link naar onze bronpagina toe. Het complete rapport met statistieken kun je hier vinden. Meer cijfers of informatie nodig? Vraag ons gerust naar meer data!
Het persbericht bestaat uit cijfers uit onze horeca database. Onze data wordt voortdurend geüpdatet door verschillende bronnen als de KvK, CBS, D&B, telefoonboeken, openbare bronnen en commerciële samenwerkingen.
Contactinformatie
Voor meer informatie kan je contact opnemen met Daan Wolff via +3120-705-2360 of d.wolff@bolddata.nl
[1] Onder fastfood vallen alle restaurants voor directe consumptie van kleine eetwaren zoals snackbars, frietkramen, grillrooms en afhaalrestaurants.