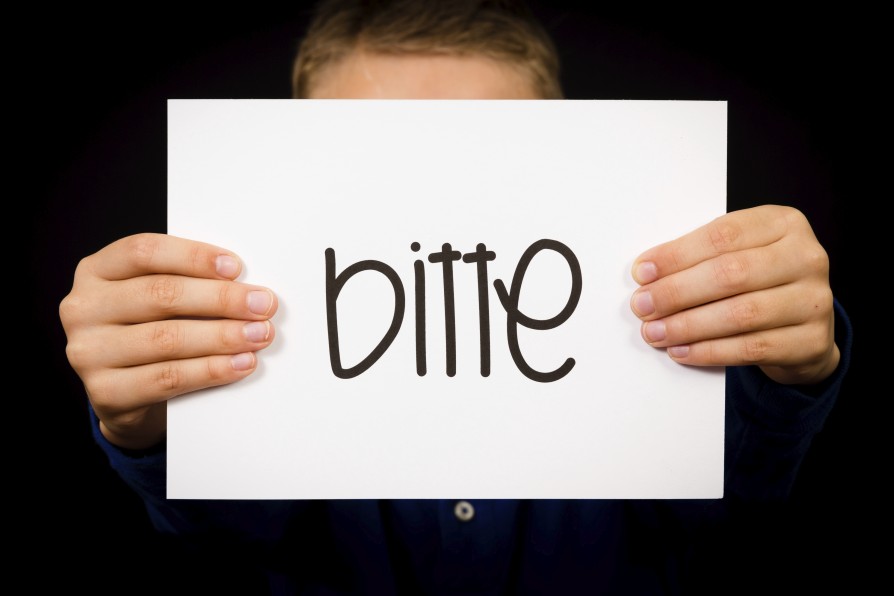 Nieuwe klanten werven in het buitenland: 4 blunders die je niet wil maken (en hoe je ze voorkomt)
Met de grootste bevolking en economie van Europa is Duitsland met afstand de belangrijkste handelspartner van Nederland. Veel Nederlandse ondernemers staan dan ook te trappelen om de grens over te steken. Bovendien ligt Duitsland om de hoek en spreken we bijna dezelfde taal. Appeltje eitje toch? Niets is minder waar. De Duitse bedrijfscultuur is een stuk formeler dan in Nederland. Als informele Nederlander loop je dan ook het risico om de plank mis te slaan. Wil je succesvol zakendoen in Duitsland? Lees deze tips van onze data expert Pieter Jansen dan goed door.
What's up doc
In tegenstelling tot Nederlanders, hechten Duitsers veel waarde aan academische titels. Het is in Duitsland heel normaal om je titel te vermelden in gesprekken, brieven en op visitekaartjes. Heeft je potentiële klant een titel? Zet deze dan tussen de voor- en de achternaam. De hoogste kwalificatie in Duitsland is een doctoraat. Bijna alle Duitsers met een doctoraat willen aangesproken worden met 'Herr Doktor' of 'Frau Doktor'. Ga hier dus respectvol mee om en vergeet titels niet in je communicatie.
Sprechen Sie Deutsch?
Duitsers doen het liefst zaken met Duitsers. Wil je binnenkomen als Nederlands bedrijf? Zorg dan dat je de taal goed beheerst. Met alleen Engels kom je er niet. 65% van de Duitse dertigplussers zegt geen, slecht of matig Engels te spreken. Je kansen vergoten dus aanzienlijk als je in het Duits communiceert. Verstuur je een e-mailing naar Duitsland? Zorg dan niet alleen voor een Duits template, maar ook voor een Duitstalige landingspagina. Extra tip: zorg dat de responsmogelijkheden die je geeft zo nationaal mogelijk zijn. Denk aan een Duits post- en e-mailadres.
Tutoyeren?
Nederlanders zeggen het liefst zo snel mogelijk je of jij, ook in het zakenleven. In Duitsland is dit een no go. Duitsers gebruiken 'du' alleen voor vrienden of familie. Spreek je zakenpartners of potentiele klanten daarom altijd aan met 'Sie'. Toch worden ook Duitsers steeds flexibeler met aanspreekvormen. In Hamburg is het bijvoorbeeld steeds vaker de gewoonte om 'du' te gebruiken in het (internationale) zakenleven. Ons advies: gebruik voor de zekerheid altijd 'Sie' en laat het initiatief om over te gaan op 'du' over aan je potentiële klant. Dan weet je zeker dat je goed zit.
Aanhef en afsluiting
Schön, je hebt je eerst Duitse lead binnen en mag een offerte sturen per e-mail. Maar verpest het dan niet in de aanhef! Spreek een Duitser niet aan bij zijn of haar voornaam, behalve als hij of zij dat als eerste doet. In Nederland is het de gewoonte om na één e-mail over te gaan op 'hoi' of 'beste', maar in Duitsland is het gangbaar om 'geachte' te gebruiken. Dat ziet er zo uit:
Sehr geehrter Herr … (Geachte heer …)
Sehr geehrte Frau … (Geachte mevrouw …)
Sehr geehrte Damen und Herren, (Geachte mevrouw, mijnheer,)
En vergeet natuurlijk ook niet om netjes af te sluiten 'Mit freundlichen Grüßen'.
Extra tip: Stuur je een brief? Een handtekening onderaan wordt in Duitsland op prijs gesteld
Grondig voorbereiden
Is het je gelukt om een afspraak te maken? Super! Het is belangrijk om je afspraak altijd schriftelijk te bevestigen. En, nog belangrijker, tot in de puntjes voor te bereiden. Denk niet dat het wel goed komt, maar onderbouw je verhaal. En wees voorbereid op zeer gedetailleerde vragen. Duitsers zijn gek op feiten, cijfers en specialistische kennis. Gebruik daarom zoveel mogelijk materiaal waaruit blijkt dat je kwaliteit levert. Denk aan logo's en certificaten van partners, brancheorganisaties en kwaliteitsnormeringen. Het liefst uit Duitsland. Heb je die niet? Kijk dan of je Duitse klant beoordelingen kan gebruiken.
Kom op tijd!
Duitsers zijn punctueel. Iedereen, zelfs de treinen, komen er op tijd. Te laat komen is dan ook een doodzonde. Ook al is het maar 5 minuten. Hier kom je echt niet mee weg. Wil je betrouwbaar overkomen? Kom dan iets te vroeg. Daar scoor je zeker punten mee.
Geen grappen en grollen
Ok, je bent op tijd aangekomen op je afspraak en je hebt je tot in de puntjes voorbereid. Nu is het tijd voor het echte werk: het gesprek. Denk je het ijs te breken door de clown uit de hangen? Liever niet. Een grote valkuil voor Nederlanders is om te snel informeel te worden. Duitsers houden zakelijk en privé graag gescheiden: 'Dienst ist Dienst und Schnaps ist Schnaps' (werk is werk en borrel is borrel). Geen schouderklopjes dus of joviaal gedrag, maar houd gepaste afstand.
Regels, regels, regels
Dacht je dat Nederland bureaucratisch is? Bereid je dan maar voor op Duitsland. Duitse bedrijven hanteren een waslijst aan regels, procedures en contracten. En daar houden ze zich ook aan. Alles wordt tot in detail schriftelijk vastgelegd om onzekerheden te vermijden. Onderhandelingen duren daarom vaak een stuk langer. Voorkom irritaties en trek hier de tijd voor uit. En zorg dat je op de hoogte bent van de regels en voorwaarden.
Veel succes!
Meer weten over zakendoen in Duitsland?
Meer weten over het bereiken van nieuwe klanten in Duitsland of een ander land? Wij zijn gespecialiseerd in internationale campagnes. En dat gaat veel verder dan het leveren van de beste adressen. Wij zetten onze internationale expertise graag in om uw campagne naar een hoger niveau te tillen. Neem contact met ons op voor gratis advies op maat via +31(0)20 705 2360 of info@bolddata.nl