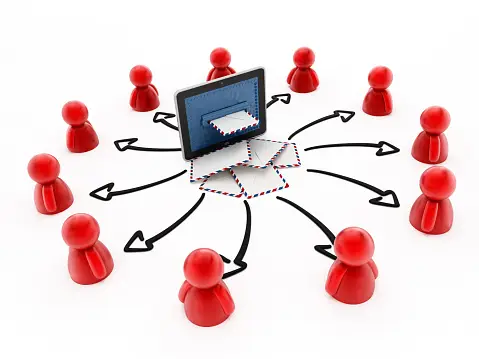 Building a strong mailing list is crucial for any business or organization in today's digital age. A mailing list is a collection of email addresses used to send marketing messages, newsletters, or other communications to customers or subscribers. However, many businesses struggle to build their mailing list and get the right email addresses. In this article, we will discuss how to get mailing list addresses in an effective, ethical, and sustainable way.
One of the easiest and most effective ways to get people to subscribe to your mailing list is by offering them an incentive. This could be anything from a free e-book, a discount code, or a special promotion. By offering something of value, you are more likely to convince people to share their email addresses with you.
2.   Create a landing page
A landing page is a standalone page designed to capture visitors' email addresses. It should be simple, easy to navigate, and clearly state the benefits of subscribing to your mailing list. You can also include a sign-up form on your website or blog to make it easier for visitors to subscribe.
Social media is a great way to reach a wider audience and promote your mailing list. You can use social media platforms like Facebook, Twitter, LinkedIn, and Instagram to share links to your landing page or sign-up form. You can also use paid advertising on these platforms to reach even more people.
Attending industry events, trade shows, or conferences can be a great way to meet potential subscribers in person. You can collect email addresses by offering a prize draw or contest. You can also collect business cards and follow up with an email to encourage people to subscribe to your mailing list.
Word-of-mouth marketing is powerful. You can encourage your current subscribers to refer their friends, family, or colleagues to your mailing list. You can offer them an incentive, such as a discount or a freebie, for every person they refer.
6.   Purchase a mailing list
If you want to purchase global mailing list addresses, opting for a provider that employs local data sources is essential. Procuring individual local sources is not practical, as it would involve liaising with hundreds of local data sources across more than 200 countries. Fortunately, BoldData has already taken care of this challenge. Through BoldData's worldwide mailing list, a mailing list comprising over 300 million companies across 221 countries has been created using thousands of local sources.
In conclusion, building a strong mailing list requires time, effort, and a clear strategy. By offering an incentive, creating a landing page, using social media, attending events, asking for referrals, or purchasing mailing lists, you can build a high-quality mailing list that will help you grow your business and reach your target audience.
If you want to get started today, contact us at +31(0)20 705 2360 or send an e-mail to info@bolddata.nl.