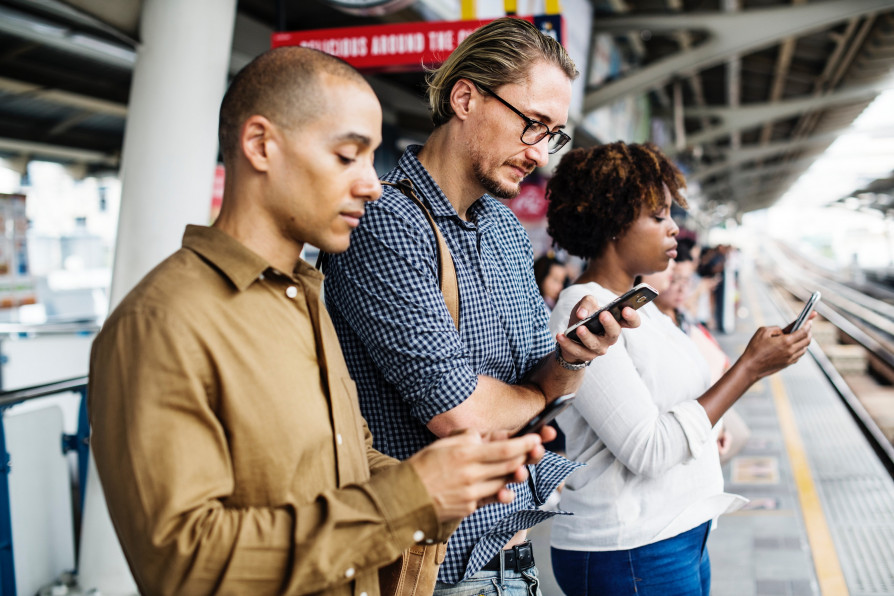 Telemarketing is het telefonisch aan de man brengen van producten, diensten en/of denkbeelden. Meestal gebeurt dit met een commerciële intentie.
Functie
Iemand die telemarketing verricht kan verschillende titels hebben. In principe zijn de termen synoniemen van elkaar: telemarketeer, callcenteragent of telefonische verkoper. Het bellen gebeurt in een callcenter of telemarketingbureau.
Inbound en outbound telemarketing
Binnen telemarketing kunt u een onderscheid maken tussen inbound en outbound. Dat wordt bepaald op de manier waarop het telefoongesprek tot stand komt. Bij inbound telemarketing belt de prospect (de klant in de meeste gevallen) het bedrijf, bijvoorbeeld omdat ze op zoek zijn naar hulp bij het instellen van hun televisie. Een klantenservice die inkomende telefoontjes verwerkt is een voorbeeld van inbound marketing. Bij outbound marketing wordt de klant gebeld. Bijvoorbeeld een energieleverancier die bedrijven na belt om te controleren of hun energielevering nog naar tevredenheid verloopt en met de intentie om hier een passender aanbod te doen.
Verschillende doelgroepen bij outbound telemarketing
Over het algemeen zijn er drie verschillende doelgroepen bij outbound telemarketing: huidige klanten, geïnteresseerden en vreemden.
Huidige klanten: deze mensen of bedrijven hebben al iets bij het bellende bedrijf gekocht of hebben al een dienst afgenomen. Een van de redenen om deze doelgroep te bellen kan zijn om een aanvullende dienst of een verbeterd product aan te bieden.
Geïnteresseerden: deze groep heeft aangegeven dat ze interesse hebben in het product en/of de dienst, bijvoorbeeld via de website. Dit wordt in de callcenterwereld vaak warm bellen
Vreemden: bij het bellen van deze doelgroep worden er willekeurige mensen gebeld met bepaalde eigenschappen die geen relatie met de organisatie hebben. Een voorbeeld van koud bellen is bijvoorbeeld een bedrijf die door een internetleverancier wordt gebeld om te vragen of de snelheid en kwaliteit nog naar wens is, met als intentie om een nieuw abonnement te verkopen.
Koud bellen heeft nog steeds een hoge slagingskans
Het klinkt wat negatief, maar koud bellen heeft nog steeds een hoge slagingskans bij B2B. Het belangrijkste is dat de juiste doelgroep wordt geselecteerd. Als u bij ons aangeeft wie uw doelgroep is maken wij op basis daarvan een maatwerkselectie die perfect is afgestemd op uw doelgroep en doelstelling. Door bewust om te gaan met de adressen en uw aanbod kan koud bellen een enorme invloed hebben op de hoeveelheid klanten.