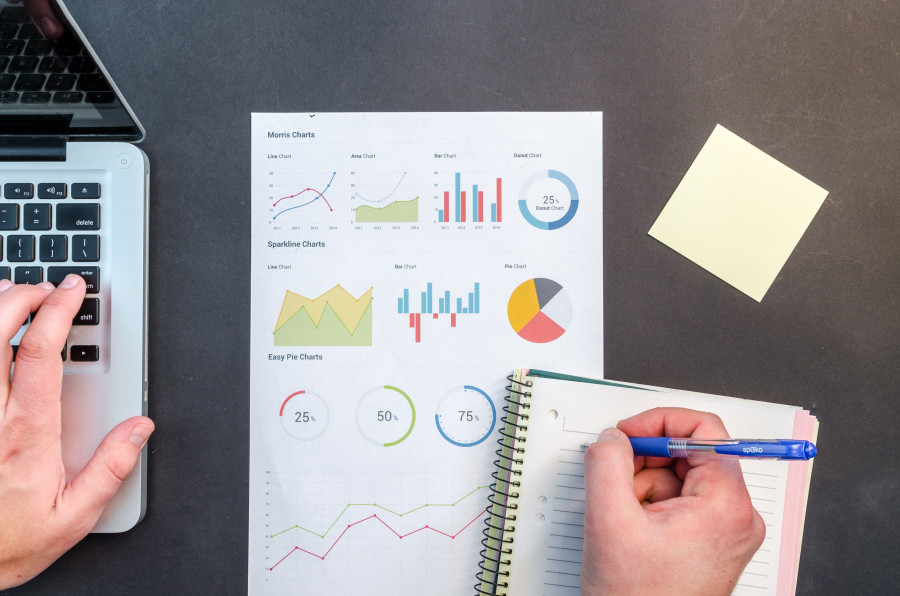 Wat is data driven marketing?
De term data driven marketing verschijnt steeds meer bij marketingbureaus of andere marketinguitingen. Bij data driven marketing worden marketingacties gebaseerd op de gegevens en van (potentiele) klanten. Met deze statistieken kun je gerichtere en effectievere marketingactiviteiten uitvoeren in plaats van schieten met hagel.
Voorbeeld over data driven marketing
Een webshop vraagt bij een aankoop naar de geboortedatum. Dat mogen ze, want je mag officieel pas een bestelling plaatsen in Nederland vanaf 16 jaar en ouder. Vervolgens krijg je een week voor je verjaardag een e-mail waarin je alvast wordt gefeliciteerd met je verjaardag inclusief een kortingscode voor een bestelling. Speciaal voor je verjaardag.
Een ander voorbeeld: een terugkerend product zijn scheermesjes voor mannen. Je weet dat scheermesjes niet langer dan 4-5 weken mee gaan. Een webshop die scheermesjes verkoopt stuurt daarom 3 weken na aankoop van de laatste set scheermesjes een scherpe aanbieding voor nieuwe. Dat is een stuk specifieker dan de aanbiedingen voor herenscheermesjes naar je hele database sturen (inclusief vrouwen). Die zullen zich veel minder aangesproken voelen dan de heren.
Drie verschillende niveaus van data
Data is dus handig om marketingacties op te baseren. Maar hoe kom je als marketeer of als website-eigenaar aan de benodigde data? Dat kan op verschillende manieren. Data wordt in drie verschillende niveaus gesegmenteerd: first party data, second party data en third party data.
First party data
Data die uit eerste hand komt is data die het bedrijf zelf heeft vergaard. Bijvoorbeeld contactgegevens van mensen die een aankoop in de webshop hebben gedaan. Het voordeel van deze data is dat het al tot je beschikking is. Door de juiste acties aan data te koppelen kan je omzet flink stijgen. Neem het voorbeeld van de mail met de kortingscode voor je verjaardag. Een nadeel is dat de hoeveelheid data eindig is.
Second party data
Bij deze manier van data vergaren wordt data ingekocht van first party bedrijven. Bijvoorbeeld een verzekeringsmaatschappij die van een autodealer hoort wie wanneer een auto heeft gekocht. De schaalbaarheid is groot en de informatie is erg relevant. Echter is de data niet uniek.
Third party data
Onder data die uit derde hand komt wordt data verstaan die wordt verzameld door bedrijven en vervolgens wordt doorverkocht. De data wordt gesegmenteerd om zo gericht in te zetten voor marketingacties. De data is vaak gebaseerd op registraties, bijvoorbeeld via het handelsregister  en andere openbare bronnen zoals auto informatie van het RDW .  Een groot voordeel is dat er veel informatie over de doelgroep kan worden ingewonnen. Met deze informatie kun je gerichte acties uitvoeren op een grote groep ontvangers. Zo kun je met de informatie van het RDW (de instelling die de registratie van gemotoriseerde voertuigen en rijbewijzen in Nederland verzorgt) autokopers selecteren op aanschafdatum en merk. Dankzij deze data kunnen autodealers veel gerichter een marketingcampagne versturen. Een nadeel is dat andere bedrijven deze informatie ook kunnen inkopen. Maar als je overtuigd bent van je eigen product of dienst en begrijpt waarom je potentiële klanten jou nodig hebben, dan hoef je je over je concurrenten niet druk te maken.
Persoonlijke marketing
Met data driven marketing wordt marketing persoonlijk. In plaats van massale e-mails te versturen komt de individuele behoefte centraal te staan. Een e-mail met een persoonlijke aanhef op het juiste moment – bijvoorbeeld rond iemands verjaardag en met een leuke boodschap – presteert beter dan een algemene nieuwsbrief met producten die de doelgroep niet aanspreekt.
Data driven marketing voor jou laten werken?
BoldData beschikt over een zakelijke database van  41 miljoen e-mailadressen in Europa die we voor je kunnen selecteren op meer dan 1.500 kenmerken. Wij selecteren je doelgroep met extreme precisie. Meer weten? Bel +31(0)20 705 2360 of stuur een e-mail naar info@bolddata.nl. We zitten klaar om je vragen te beantwoorden!