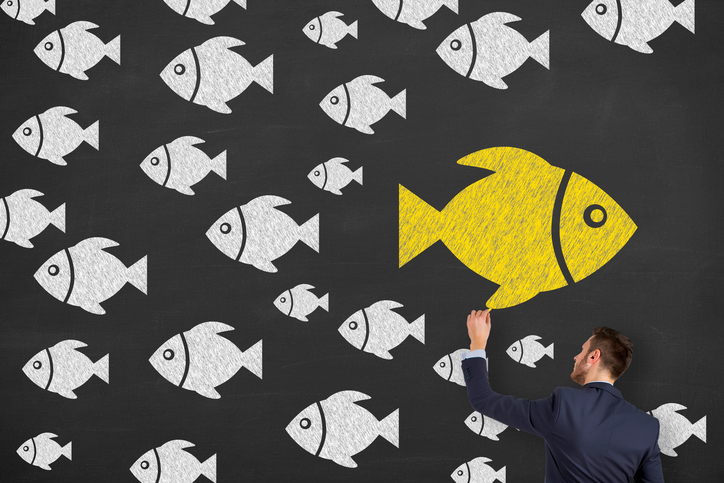 Kijk verder dan je netwerk: 7 potentiele nieuwe klanten voor jouw bureau
Als reclame- of marketingbureau weet je als geen ander hoe je de doelgroep van je klanten moet bereiken. Maar hoe zit het met je eigen acquisitie? Veel bureaus vinden hun klanten nog op de ouderwetse manier: via hun netwerk en mond-tot-mond reclame. Niets mis mee, maar je laat ook kansen liggen. Want buiten je eigen netwerk liggen zeeën aan mogelijkheden. Je moet alleen weten waar. BoldData helpt je met 7 slimme manieren om potentiele klanten voor jouw bureau te identificeren. Met onze op maat gesneden adressenbestanden kun je deze potentiele doelgroepen heel gericht benaderen.
Bedrijven met een Google Analytics account
Bedrijven met een Google Analytics account zijn een interessante doelgroep voor jouw bureau. Deze bedrijven houden zich namelijk bezig met het monitoren van traffic op hun website. De kans is dus groot dat ze ook online adverteren via bijvoorbeeld Adwords. Ben je gespecialiseerd in zoekmachine marketing of het maken van online content? Dan is dit een interessante doelgroep om te benaderen met een e-mailcampagne.
Bedrijven met een nieuwe marketing manager
Als een bedrijf wisselt van marketing manager, betekent dat ook vaak een wisseling van het reclame- of marketingbureau. Houd dus nauwlettend je eigen contacten in de gaten. Dit kan je zelf doen door je LinkedIn contacten te monitoren. Maar een slimmere oplossing is om je CRM systeem te koppelen aan LinkedIn. Zodra er een wissel is van één de personen uit je netwerk, krijg je daar een melding van. Een CRM systeem met deze zogenaamde 'triggers' is Insightly.
Natuurlijk gaan er ook iedere dag tientallen nieuwe marketeers aan de slag bij bedrijven die je nog niet kent. BoldData kan bedrijven voor je selecteren waar recent een nieuwe marketing manager aan is gestart.
Groeiende bedrijven
Klinkt logisch, maar wordt vaak vergeten. De kans is groot dat als een bedrijf groeit in aantal werknemers en omzet, er budget is voor marketing. BoldData kan bedrijven selecteren die het afgelopen jaar een sterke groei hebben gerealiseerd. Van retailers tot autobedrijven. Trigger deze bedrijven om van je diensten gebruik te maken met een opvallende direct mail.
Bedrijven in het buitenland
Veel bureaus vissen in dezelfde vijver door alleen in Nederland te zoeken naar nieuwe klanten. Zonde, Europa telt meer dan 400.000 grote bedrijven met een marketingafdeling.  Een interessante doelgroep voor Nederlandse bureaus. Wij hebben namelijk een streepje voor omdat iedereen Engels spreekt en schrijft. Daarnaast zijn de budgetten van internationale campagnes groter en langdurig. Zoek dus ook naar klanten in een ander land. BoldData kan bestanden leveren van marketing managers bij bedrijven in heel Europa.
Bedrijven met openstaande marketing vacatures
If companies have open vacancies which are marketing related, they are prepared to invest in their marketing department. In short: a perfect lead for your office! You can of course look at the website for vacancies. But BoldData can also make selections of companies that have vacancies open – from 'digital marketing manager' to 'SEA specialist' – on the basis of week, month, region, number of employees, sector and turnover.
'Nee' zeggen
Als bedrijven marketing gerelateerde vacatures open hebben staan, zijn ze bereid om te investeren in hun marketingafdeling. Kortom: een perfecte lead voor jouw bureau! Je kunt natuurlijk op de website kijken naar vacatures. Maar BoldData kan ook selecties maken van bedrijven die vacatures open hebben staan – van 'digital marketing manager' tot 'SEA specialist' – op basis van week, maand, regio, aantal werknemers, branche en omzet.
Look a likes
Bureaus zijn vaak goed in het bedienen van bedrijven uit een bepaalde sector. Bijvoorbeeld in de Industrie, Automotive of Retail. Om nieuwe klanten in deze sectoren te vinden, is het interessant om te weten in welke exacte branchecode en bedrijfsgrootte je huidige klanten zich bevinden. Vaak zitten in deze branchecode de bedrijven waar je als bureau zo bedreven in bent. De zogenaamde look-a-likes.
BoldData kan kosteloos een simpele analyse maken van je huidige klantenbestand om de belangrijkste sectoren en bedrijfsgrootten inzichtelijk te maken. En daar vervolgens de look a likes uit selecteren.
Ook verder kijken dan je eigen netwerk?
Want to know more? BoldData provides access to more than 1,000 (inter) national mailing lists for direct mail, e-mail and telemarketing campaigns. We have more than 10 years of experience in guiding direct marketing campaigns in Europe and even worldwide. And therefore we know exactly what works and what does not. Want to know more? Call +31 (0) 20 705 2360 or send an e-mail to info@bolddata.nl. We are ready to answer your questions