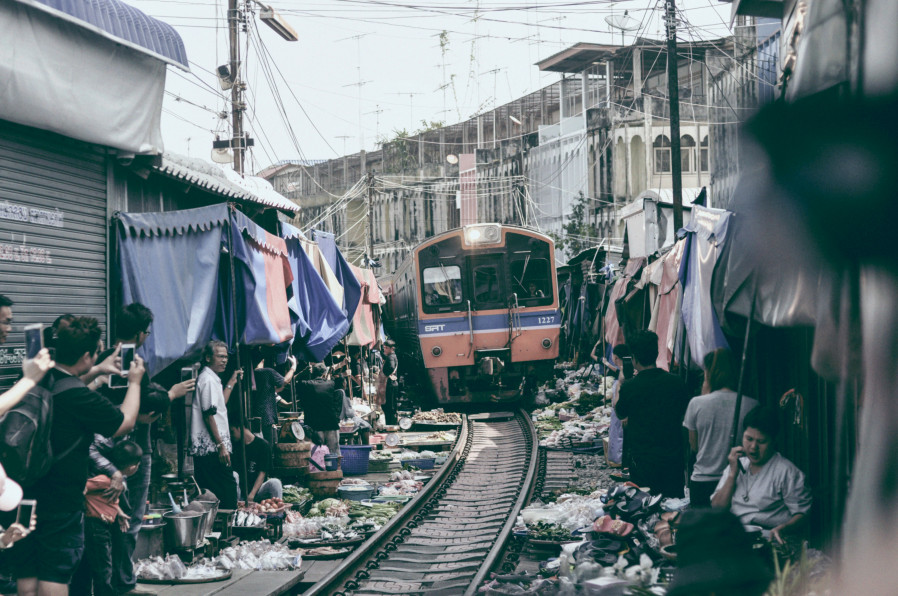 Je wist het misschien niet, maar het is vandaag de Dag van de Telecommunicatie. Dat klinkt saai, maar dat is het allerminst. Nu is nog maar 56% van de wereldbevolking online. Dat betekent een groeipotentieel van nog dik vier miljard consumenten. Bedrijven helpen ontwikkelingslanden online te komen, maar ze kunnen zelf iets doen om ook echt daarvan te profiteren.
Deze vijftigste editie staat in het teken van standaardisatie en om iedereen ter wereld van internet te laten profiteren. De hele wereld online verbinden is niet alleen een nobel streven vanuit kennisdeling, maar natuurlijk een droom van elke marketeer. Daarom buitelen grote bedrijven over elkaar heen om dit onontgonnen online landschap te ontwikkelen met soms de meest tot de verbeelding sprekende projecten.
Elon Musk schiet internet buiten de dampkring
Durfondernemer Elon Musk bouwt niet alleen vooruitstrevende auto's, hij schoot deze week ook 60 communicatiesatellieten in een baan rond de aarde. Het zijn de eerste van duizenden met als doel 14 miljoen Amerikanen, die nog geen glasvezelkabels of zendmasten in de buurt hebben, aan te sluiten op snel internet. De rest van de wereld moet daarna snel volgen dankzij het Starlink-project.
Facebook probeert steeds wat anders
Mark Zuckerberg wil net als Musk ook offlinewereld aansluiten op internet. Maar dan wel via een Facebook-wachtwoord, want ook gratis kent natuurlijk een prijs. Facebook dacht dat Afrika online te krijgen met hulp van…  Elon Musk. Maar die vlieger van 200 miljoen dollar ging niet op, want de SpaceX raket ontplofte tijdens de lancering en de satelliet ging in vlammen op. Wat geld en een illusie armer gooide Facebook het over een andere boeg: rondvliegende drones op zonne-energie zouden het worden. Zelf bouwen bleek íets te ambitieus want een proefvlucht pakte niet erg goed uit. Daarom trok het techbedrijf de stekker uit dit project. Sindsdien wil het sociale platform de derde wereld aansluiten via lokale internetproviders.
Google sluit de wereld aan met ballonnen en drones
Google zoekt het nog wel hogerop met het project Loon, dat allang de fase van proefballon voorbij is. Hi-tech ballonnen die 20 kilometer boven de aarde rondzweven moeten een internetsignaal distribueren naar internetloze zones. Slimme algoritmes zorgen ervoor dat de ballonnen niet allemaal de verkeerde kant op vliegen. Net als Facebook begrijpt Google dat je dit soort grote projecten beter niet in je eentje doet. Daarom werkt het samen met een bedrijf dat ook telecommunicatie in de stratosfeer gaat verzorgen. De investeringen van afgelopen april geven in ieder geval aan dat dit project nog even in de lucht zal blijven.
Samenwerken en samen gevonden worden
Samenwerken en tot standaarden komen hebben ons internet gebracht zoals we dat nu kennen. Een goed werkend geheel dat wanneer je van .DE naar .FR gaat niet ineens taalbestanden moet downloaden of dat je een andere browser nodig hebt. Het thema van deze Dag van de Telecommunicatie is standaardisatie en die is hard nodig om het internet echt goed te kunnen gebruiken. In de handel en op internet gaat het erom vraag en aanbod zo efficiënt mogelijk bij elkaar te brengen. Het gaat om data en de juiste bedrijven snel vinden. Dat was in de EU nog niet zo goed geregeld. De verschillende kamers van koophandel en andere registratiebureaus werkten niet samen.
Internet verandert de data wereld
Het is overbodig om te zeggen dat internet ook de data-industrie heeft veranderd. Het lijkt nu onvoorstelbaar, maar in de goede oude tijd werden adressenbestanden op een cassette afgeleverd. Wanneer je toen een direct mail-campagne wilde doen, werd de data op een tape gezet en via de post naar je verzonden. Een van onze (oudere) collega's kan zich zelfs nog herinneren dat hij in de trein moest stappen om een adressenbestand te bezorgen voor een lastminute campagne. Tegenwoordig is het veel makkelijker. Dankzij e-mail natuurlijk, maar ook omdat je niet meer per land hoeft te zoeken naar data. De meeste databases over de hele wereld zijn namelijk gestandaardiseerd en verbonden. Daardoor kan je in een mum van tijd in contact komen met 287 miljoen bedrijven afkomstig uit meer dan 100 plaatselijke handelskamers en duizenden andere lokale telefoongidsen en bronnen. Deze data wordt in een oogwenk per e-mail bezorgd. Of een stuk veiliger via een FTP-server. Tegenwoordig kan je zelfs in realtime toegang krijgen tot data via een API.