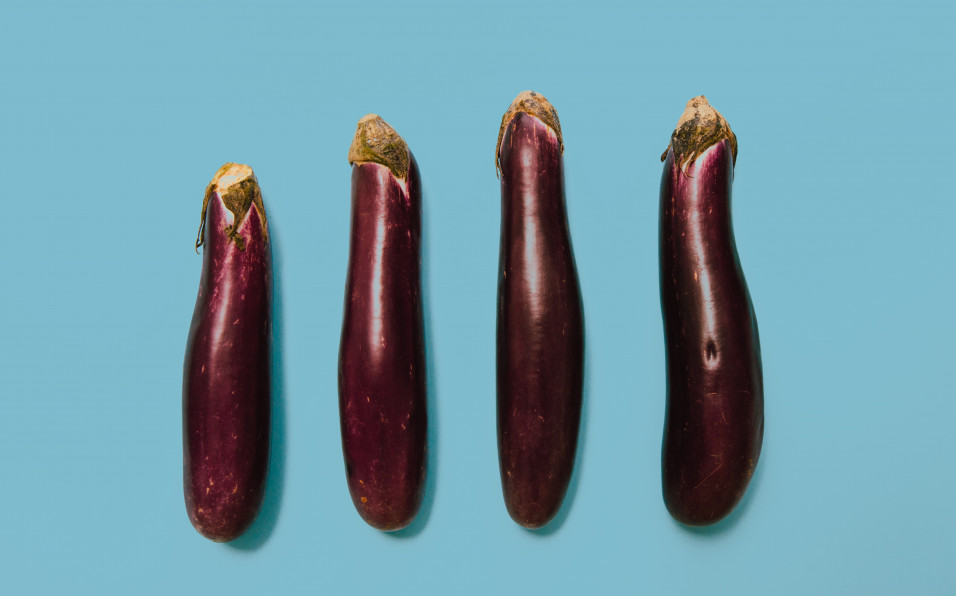 Prijs is altijd belangrijk. Ook in de datawereld. Toch wijzen we onze klanten er altijd op dat goedkoop duurkoop is. Je stopt veel tijd in een campagne, laat het dan niet voor niets zijn door een slecht adressenbestand te kopen. BoldData levert alleen eersteklas direct marketing data. Bovendien houden we onze adressenbestand in topconditie. Onze data wordt continu geverifieerd en geüpdatet. Kortom: betere data, waarmee je beter resultaat behaalt.
Hoe zit het met de prijs?
Ok, de adressen zijn dus goed bij BoldData! Hoe zit het dan met de prijs? We houden van simpel. Bij ons geen abonnementskosten of langdurige contracten. Je betaalt een bedrag per contact* (dataset) en een vast bedrag per aangeleverd adressenbestand. Bovendien leveren voor dat bedrag alle informatie die we van het contact hebben: van postadres tot telefoonnummer en e-mailadres en zelfs persoonlijke emailadressen van directeuren, HR managers en overige contactpersonen. Je betaalt dus niet extra als je ook telefoonnummers of namen van contactpersonen nodig hebt. Tot slot werken we met een prijsstaffel: hoe meer je koopt, hoe meer korting je krijgt.
Bekijk hier de volledige prijslijst van onze zakelijke database.
*Een contact (dataset) bevat de volgende informatie: postadres (NAW), telefoonnummer, branche, aantal werknemers, persoonlijk e-mailadres en/of algemeen e-mailadres, naam contactpersoon, functie, mobiel nummer, website, werknemersklasse en KVK nummer.
PS: we durven te stellen dat we ook de meeste competitieve prijzen hebben voor particuliere adressen. Check de particulieren prijslijst hier.
Goedkoper dan de adressen van de KvK
De kwaliteit van BoldData is goed, maar we zijn ook nog eens goed geprijsd. Zo zijn we goedkoper dan de KvK. Zelfs bij lage aantallen. Een voorbeeld: wil je 10.000 adressen kopen, inclusief telefoonnummer, contactpersoon, branche en aantal werknemers? Dan kom je bij BoldData uit op € 0,12 per adres + € 175,- vaste kosten = € 1.375,-. Bij de KvK kom je uit op € 0,19 per adres + € 250,- vaste kosten = € 2.150,-. Dat is een verschil van 36%. Bekijk hier de prijslijst van het KvK adressenbestand. 

BoldData heeft dus voor de meeste bedrijven een meer competitieve prijsstelling dan de KvK. En dan krijg je nog betere en meer data ook! Maar eerlijk is eerlijk: Je bent goedkoper uit bij de KvK als je een adressenlijst wilt kopen met alleen "kale" postale adressen (bedrijfsnaam en adres) tot 200.000 adressen.
De goedkoopste adressenleverancier van Nederland bij hoge aantallen
Door onze simpele prijsstructuur zijn we dus goedkoper dan KvK adressen uit handelsregister. En ook goedkoper dan collega's zoals Graydon en DR3DATA. We zijn bij volumes vanaf 30.000 adressen zelfs goedkoper dan de online adressentool van data discounter Ad Hoc Data. Zij rekenen namelijk € 0,10 per adres bij alle aantallen. BoldData rekent vanaf 30.000 € 0,09 per adres. En vanaf 100.000 adressen is BoldData maar liefst 50% goedkoper. Daar komt bij kijken dat BoldData al enige van deze dataleveranciers persoonlijke emailadressen levert van contactpersonen, zoals HR managers, IT managers en CEO's.
Internationaal ook scherp geprijsd
Ook internationaal werken we met dezelfde simpele prijsstructuur en zonder langdurige contracten. We werken uitsluitend met lokale databronnen, zoals het Handelsregister.de in Duitsland en de www.insee.fr/en/accueil in Frankrijk. In de meeste landen liggen onze tarieven gunstiger omdat wij op grote schaal data kunnen inkopen bij deze lokale databronnen.
Toch is de kans aanwezig dat je in sommige landen goedkoper kunt inkopen bij een lokaal handelsregister. Maar vergeet dan niet je dan zelf veel tijd kwijt bent aan uitzoekwerk, vertalen en het maken van je adressenbestand. Bij BoldData praat je gewoon met een Nederlandstalige data-expert die je in 100+ landen kan helpen.  Bovendien verrijken we deze lokale bronnen via onze software en hebben we samenwerkingen met duizenden uitgeverijen waardoor we in veel landen extra gegevens kunnen leveren, zoals persoonlijke emailadressen, contactpersonen en omzetgegevens.
Bodemprijzen voor afname in bulk
Heb je een hele grote doelgroep van bijvoorbeeld meer dan een miljoen adressen? Of heb je data op grote schaal nodig voor de ontwikkeling van je applicatie? Dan adviseren we je om een datalicentie af te nemen. Met een datalicentie is je investering lager en ontvang je maandelijkse alle updates van je doelgroepen: van nieuwe bedrijven tot verhuizingen. Het enige verschil is dat we een contract opstellen van minimaal 1 jaar. De kosten voor een licentie van de volledige Nederlandse database met 3 miljoen bedrijfsadressen bedragen € 15.000,- per jaar. De kosten voor een licentie verschillen per gebruik, volume en land. Bekijk hier hoe het werkt of bel een van onze data experts op 0031(0)20-705 2360.
Bespaar geld en tijd met maatwerk adressenbestanden
Het grootste verschil met andere adressenleveranciers is dat je bij BoldData gratis advies krijgt van één van onze data-experts. Onze data experts nemen de tijd om je organisatie, doelgroep en campagne te leren kennen. Gebaseerd op deze inzichten creëren we een op maat gesneden adressenbestand, samengesteld op basis van meer dan 1500 criteria: van land en aantal werknemers tot sector en functie. Je ontvangt binnen 24 uur een offerte en gratis, gedetailleerde telling van je adressenbestand. Tevreden? Dan leveren we het op maat gesneden adressenbestand binnen 24 uur per mail in Excel.
Overige adressenleveranciers werken allemaal met online tooling. Deze tooling zijn complex en dus tijdrovend om te leren (en je zit vast een jaarabonnement). Fouten in je adressenbestand kunnen flink in de papieren lopen. Denk aan verloren beluren, retouren bij postmailings of zelfs compleet mislukte campagnes omdat de doelgroep totaal niet klopte.
Het leveren van data is een vak. Wie je ook wilt bereiken, onze data experts selecteren je doelgroep met extreme precisie en met de meest competitieve prijzen. Meer weten? Neem contact met ons op via +31(0)20 705 2360 of info@bolddata.nl. We zitten klaar om je vragen te beantwoorden!