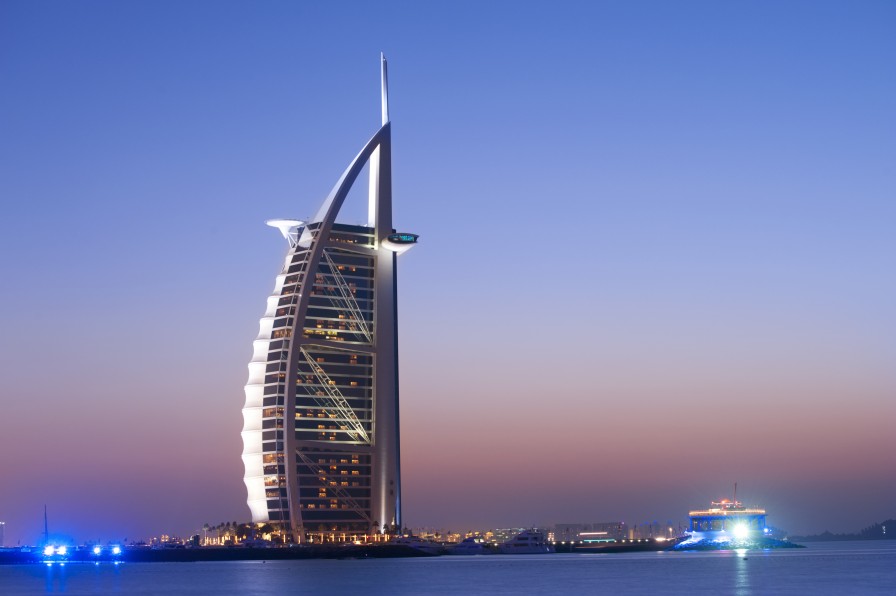 Op onze blog helpen we bedrijven vooral met het vinden van nieuwe klanten, updaten van databases en advies over de privacywetgeving. Maar met al die data kunnen we natuurlijk veel meer. Persberichten schrijven bijvoorbeeld! Speciaal voor de Hotelnacht hebben we een persbericht uitgestuurd over het aantal sterrenhotels in Europa. Het artikel werd meteen opgepakt door nu.nl, hospitality management en misset. 
Europese sterrenregen: de helft van alle sterrenhotels ter wereld staat in Europa
Nederland telt 250 minder sterrenhotels dan vorig jaar
Amsterdam, 12 januari 2017 – De helft van alle sterrenhotels ter wereld bevindt zich in Europa. Uit de laatste cijfers* van dataspecialist BoldData blijkt dat van de 386.144 sterrenhotels wereldwijd er maar liefst 192.692 in Europa staan. In totaal telt Europa 600.000 hotels en accommodaties, waarvan een derde is gewaardeerd met een ster. In Nederland vind je 2.860 hotels met een ster, 250 minder dan vorig jaar.
Nederland houdt niet van sterren?
Sterren dansen op het ijs, Dancing with the stars en Ranking the stars: Nederland houdt van sterren. Toch telt ons land 250 minder sterrenhotels dan vorig jaar. Van de 8.500 Nederlandse hotels en accommodaties heeft 2.860 (een derde) een ster-waardering. Daarmee staat Nederland op de 14e plaats in Europa. Zin in luxe? Dan kun je terecht bij een van de 77 Nederlandse 5-sterrenhotels, daarmee staat Nederland op een 18e plaats in Europa. Op het gebied van hotels met 1-ster doen we het beter: met 241 hotels staat Nederland op de 10e plaats.
Glamourland Italië is koploper
Europese koploper is Italië met 32.809 sterrenhotels. Bovendien vind je hier het enige 7-sterren hotel in Europa: Hotel Seven Stars Galleria in Milaan. Dit hotels heeft slechts zeven suites met prijzen variërend van € 1.500 tot € 15.000. Voor 5-sterren hotels moet je in Het Verenigd Koninkrijk zijn, het land staat fier aan kop met 1.216 5-sterrenhotels. Bijna drie keer zo veel als de nummer twee Frankrijk, terwijl Frankrijk bijna twee keer zoveel accommodaties heeft: 62.000.
Inhaalslag Kroatië
Kroatië is aan een enorme inhaalslag bezig, hier is het aantal sterrenhotels de afgelopen jaren verdubbeld. Met 28.806 sterrenhotels staat Kroatië nu zelfs op een tweede plek. Laatste in de Europese landenlijst is Vaticaanstad is met één 4-sterren hotel. Amen.
Geen luxe in de VS
Azië staat als continent wereldwijd tweede met 80.939 sterrenhotels, waarvan er 20.026 in China staan. Daarna volgt Noord-Amerika met 53.531 sterrenhotels, 90 procent van deze hotels staat in de Verenigde Staten. In totaal telt de VS maar liefst 436.068 hotels en accommodaties, waarvan er slechts 46.620 een ster hebben. Voor luxe moet je al helemaal niet in de VS zijn, het land telt slechts 874 5-sterren hotels. Zelfs 100 minder dan buurland Mexico.
7-sterren in het Midden-Oosten
Voor de meest luxueuze hotels ter wereld zit je goed in het Midden-Oosten: hier staan maar liefst twee van de drie 7-sterren hotels ter wereld. Emirates Palace in Abu Dhabi en, de meeste bekende, The Burj Al Arab in Dubai: het eerste 7-sterren hotel ter wereld. Prijzen van kamers variëren van € 1.000 tot € 50.000 per nacht. Nog even sparen dus!
Download het volledige rapport over sterrenhotels wereldwijd hier. bolddata-hotel-database-star-count
Over BoldData
Dataspecialist BoldData uit Amsterdam helpt bedrijven met het bereiken van nieuwe klanten door data te leveren van doelgroepen wereldwijd. www.bolddata.nl
* Deze data wordt continu geactualiseerd op basis van gegevens van het handelsregister, internetbronnen (o.a. iens, Tripadvisor en Booking) en overige Hotel gerelateerde bronnen