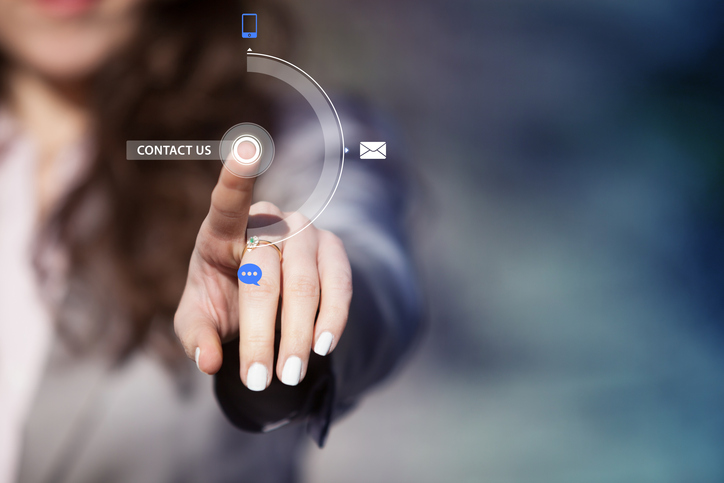 Callcenters opgelet! Ontdek 7 manieren om nieuwe klanten te vinden
Als callcenter help je bedrijven om nieuwe klanten te werven. Maar hoe vind je zelf nieuwe klanten? Data kan je daarbij helpen. Hoe? Wij hebben 7 manieren voor je op een rijtje gezet.
1. Bekijk je bestaande klanten
Callcenters zijn vaak goed in het bedienen van bedrijven uit een- of meerdere sectoren. Bijvoorbeeld in de Industrie, Automotive of Dienstverlening. Om nieuwe klanten in deze sectoren te vinden, is het interessant om te weten in welke exacte branchecode en bedrijfsgrootte ze zitten. Vaak zitten in deze branchecode de bedrijven waar je als callcenter zo bedreven in bent. De zogenaamde look-a-likes.
BoldData kan kosteloos een simpele analyse maken van je huidige klantenbestand. Je krijgt de belangrijkste sectoren en bedrijfsgrootten inzichtelijk. En kan daar vervolgens de look a likes uit selecteren.
2. Vind bedrijven die internationaal zakendoen
De Nederlandse markt is klein. Doelgroepen zijn vaak snel opgebeld. Tel daarbij op dat het Bel-me-niet Register blijft groeien. Een project wordt daarom aantrekkelijker als een bedrijf internationaal opereert. De volumes zijn hoger en de projecten zijn langduriger. Zoek dus naar bedrijven die internationaal zakendoen!
BoldData kan bedrijven selecteren die exporteren naar een bepaald land, die meerdere vestigingen in het buitenland hebben of meertalige website hebben.
3. Benader groeiende bedrijven
Lijkt logisch, maar wordt vaak vergeten. De kans is groot dat als een bedrijf groeit in aantal werknemers en omzet, er veel wordt geïnvesteerd in sales en in het vinden van nieuwe klanten.
BoldData kan bedrijven selecteren die het afgelopen jaar een sterke groei hebben gerealiseerd.
4. Verwelkom nieuwe buren
Iedere maand verhuizen er gemiddeld 5.000 bedrijven in Nederland. Deze bedrijven zijn vaak op zoek naar nieuwe leveranciers of manieren om klanten te vinden in hun nieuwe regio. Het kan interessant zijn om te kijken welke grote bedrijven er maandelijks of wekelijks rondom de plaats van jouw callcenter zijn bijgekomen.
BoldData kan verhuisde bedrijven selecteren op basis van week, maand, regio, aantal werknemers, branche en omzet – in heel Europa
5. Start-ups
Start ups worden vaak vergeten, omdat ze vast geen budget hebben voor dure campagnes. Dit hoeft echter niet altijd zo te zijn. Starters zijn juist een interesseante doelgroep omdat je als callcenter met ze mee kunt groeien en omdat ze vaak nog weinig ervaring hebben met outbound bellen. Er zijn meer dan 100.000 startende bedrijven in Nederland! Zoek daarom de starters in de omgeving van jouw callcenter en in de sector waarin je gespecialiseerd bent (zie punt 1).
BoldData kan start-ups selecteren op basis van week, maand, regio, aantal werknemers, branche en omzet.
6. Sales vacatures
Als bedrijven sales gerelateerde vacatures open hebben staan, wil dat zeggen dat ze bereid zijn om te investeren in hun sales afdeling. Anders gezegd: een ideale lead voor callcenters! Want de sales afdeling heeft afspraken nodig. Je kan natuurlijk op de website kijken naar de vacatures. Of je kan middels een trefwoordselectie kijken of er sales vacatures zijn. BoldData kan selecties maken van bedrijven die vacatures open hebben staan. Zoals 'accountmanager' en 'sales manager' op basis van week, maand, regio, aantal werknemers, branche en omzet.
7. Verwelkom niet iedereen
Sales campagnes vereisen een flinke investering. Wees verstandig en sluit de bedrijven met een hoog risicoprofiel uit. Dit zijn bedrijven die uitstel van betaling hebben aangevraagd, een doorstart hebben gemaakt of bekend staan om slechte betalingservaringen. BoldData kan slecht betalende bedrijven uitsluiten van je selectie.
Meer weten?
Laat ons je belcampagnes adviseren! Wij  beschikken over een zakelijke database van  41 miljoen e-mailadressen in Europa.  En weten dus precies wat wel werkt en wat niet voor callcenters en eindgebruikers. Meer weten? Bel +31(0)20 705 2360 of stuur een e-mail naar info@bolddata.nl. We zitten klaar om je vragen te beantwoorden!