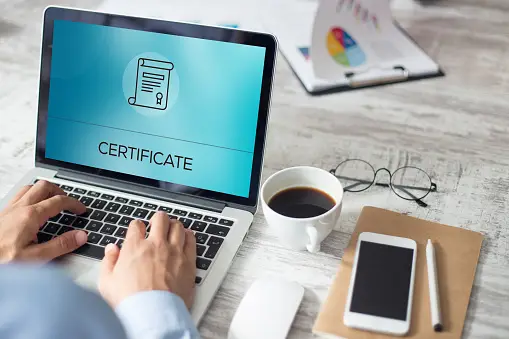 As businesses expand and interact with multiple partners, it becomes essential to ensure that the organizations they work with are legitimate and trustworthy. This process of verifying companies can be a daunting task, but it is essential to safeguard against fraud and protect your business interests.
In this article, we will discuss the steps to verify companies, so you can make informed decisions when it comes to your business relationships.
Check Business Registration
The first step to verify a company is to check their business registration. Every country has a unique way of registering businesses, and you can find this information on the relevant government website. In the United States, for example, you can verify a company by checking the registration information on the website of the Secretary of State.
Look for Reviews and Feedback
One of the best ways to verify a company is by checking their reviews and feedback. Customers who have had a positive or negative experience with a business are likely to leave reviews on various platforms, such as Google My Business, Yelp, and social media. By reading these reviews, you can gain insights into the company's reputation, customer service, and quality of their products or services.
Check for Industry Certifications
If a company operates in a specific industry, they may have industry certifications that indicate their competence and adherence to certain standards. For example, the International Organization for Standardization (ISO) offers certifications for various industries, such as ISO 9001 for quality management systems. Checking for industry certifications can give you peace of mind that a company meets the necessary standards in their industry.
Verify Business Address and Contact Information
Another crucial step in verifying a company is to verify their business address and contact information. A legitimate company will have a physical address and phone number that you can use to contact them. You can also use tools like Google Maps to verify the location of their business address.
Check for Legal Issues and Lawsuits
Legal issues and lawsuits can be a red flag when it comes to verifying a company. You can check for legal issues by searching court records, news articles, and legal databases. This information can give you insights into the company's legal troubles, if any, and help you make informed decisions.
Look for Financial Information
It's also important to check a company's financial information, such as their revenue, profitability, and debt. You can use financial databases like Dun & Bradstreet and Hoovers to access this information. Analyzing a company's financial information can give you a sense of their financial stability and future prospects.
Want to Easily Verify Companies?
BoldData provides reliable and accurate company verification services to help businesses ensure the legitimacy and credibility of their partners, suppliers, and customers. With a comprehensive database and advanced technology, BoldData can quickly verify company information, such as business registration, financial standing, and contact details. Read here how Zen optimized their verification processes at scale.
If you're looking for a trustworthy partner to verify your business connections at large scale, BoldData is a great choice. Our services can help you avoid fraud, reduce risks, and make informed decisions. Plus, with our competitive pricing and responsive customer support, you can enjoy a hassle-free experience.
So don't wait any longer, contact BoldData today and start verifying your business connections with confidence! Please call +31(0)20 705 2360 or send an e-mail to info@bolddata.nl.