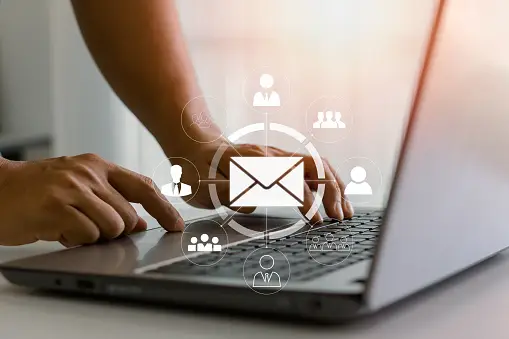 Email marketing has emerged as a powerful tool to achieve this goal as businesses seek to grow their customer base. However, carrying out an email campaign without an email list is impossible. In this article, we will explore some effective ways to get email lists for marketing.
Build Your List from Scratch
The most effective way to get email lists for marketing is to build your list from scratch. This means you need to collect email addresses from your website visitors, social media followers, customers, and any other platform where you have an online presence. You can create a sign-up form on your website and offer incentives to your visitors to subscribe to your email list. You can also include a sign-up link in your social media profiles and posts.
Leverage Your Existing Customer Base
Your existing customer base is an excellent source of email lists for marketing. You can ask your customers for their email addresses when they make a purchase or subscribe to your services. You can also send follow-up emails to your customers asking them to join your mailing list. By leveraging your existing customer base, you can build a targeted email list of people who have already shown an interest in your products or services.
Use Lead Magnets
Lead magnets are incentives that you offer to your website visitors in exchange for their email addresses. Lead magnets can be in the form of e-books, whitepapers, webinars, free trials, or discount codes. By offering lead magnets, you can attract potential customers who are interested in your products or services and encourage them to join your email list.
Partner with Other Businesses
Partnering with other businesses in your industry can help you get email lists for marketing. You can collaborate with businesses that share your target audience and offer to promote each other's email lists. By doing so, you can reach a wider audience and attract potential customers who are interested in your products or services.
Buy Email Lists in Bulk
There are numerous providers of compiled databases that offer business email lists. A compiled database is a marketing list created through various sources, such as local trade registers, annual reports, market reports, and the Internet. A quick Google search reveals that there are many providers to choose from, ranging from local Chamber of Commerce to global leaders such as Experian and Dunn & Bradstreet. While most vendors offer email marketing lists, these often include generic (info@) email addresses. However, high-quality email list providers will also offer direct emails to ensure your message reaches the right people.
Get Email List from BoldData
Are you ready to take your email marketing to the next level? Then look no further than Bold Data for your email list needs.
With Bold Data's high-quality email lists, you can reach your ideal customers precisely and accurately. Our data is compiled from various sources, including local trade registers, annual reports, market reports, and the internet, ensuring you receive the most comprehensive and up-to-date information. Plus, with their extensive selection of filters and segmentation options, you can tailor your email list to your specific business needs.
So what are you waiting for? Take action today and obtain a B2B email list from Bold Data. Start reaching your ideal customers and growing your business like never before! Please call +31(0)20 705 2360 or send an e-mail to info@bolddata.nl.