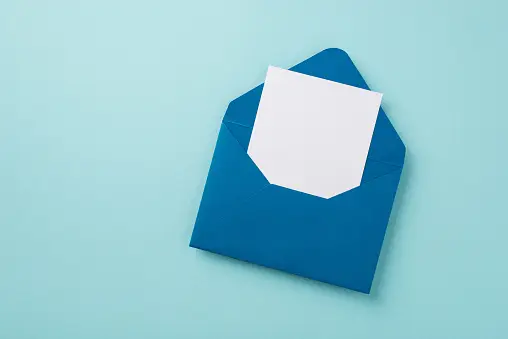 Secret Marketing Tacticts: Where to Buy Mailing Lists
If you're looking to buy mailing lists, many reputable companies can provide you with the data you need. But before we dive into that, let's first talk about what mailing lists are and why you might need them.
What are mailing lists?
A mailing list is a database of names and contact information for individuals or businesses who have been permitted to receive marketing or promotional materials. These lists can be used for various purposes, including direct mail campaigns, email marketing, and telemarketing.
Why is it so important to buy good quality Mailing Lists?
Direct mail is ruling the direct marketing industry and setting new records every day!
Launching a direct mail campaign is tricky and needs a lot of planning. Still, you can do it right by knowing all the significant elements that can make or break a campaign.
Audience: The audience shall be highly targeted. The mailers should be directed to prospective customers and consumers with high probability of buying. The consumers can be segmented on the basis of demographics, psychographics or through any other segmentation methods. All in all, a well-defined mailing list is the key to success of a marketing campaign.
Offer: Buyers are often intrigued by the offers on several products given by a company. For example, in the FMCG category, where consumer choice fluctuates rapidly and brand loyalty is weak, offers act as binders to retain and strengthen repeat buying. High sales conversions can be achieved by offering value-added incentives to consumers, often on a limited-time basis. The offers must be designed and promoted keeping consumers' needs in mind.
Communication: Once you have defined your target audience, and have determined the offer that would pique their interest, the next step is how to communicate the message to the audience. The last 20 per cent comprises of the presentation, the effectiveness and the cost incurred over communication. Since, the campaign here in consideration is a mail marketing campaign, the communication design can range from greeting card format to advertorials or brochures. The mails can be both offline and online. This would also be a determinant factor of the cost incurred.
Ultimately, each subsequent step of the 40 40 20 direct mail marketing rule depends on the previous step. Influential and attractive offers can be designed only when the target audience is defined with clarity. Furthermore, communication has its value only when it communicates the right message (offers) to right people (audience) in the right manner (campaign).
Hence, this concludes the definition of 40 40 20 Rule along with its overview.
This article has been researched & authored by the Business Concepts Team. It has been reviewed & published by the MBA Skool Team. The content on MBA Skool has been created for educational & academic purpose only.
Browse the definition and meaning of more similar terms. The Management Dictionary covers over 1800 business concepts from 5 categories.
Where to buy mailing lists?
Finding places to buy Mailing Lists can be a complicated process. You have to navigate yourself trough the murky waters of the Mailing list industry. The are many different Mailing List providers out there. A short search on Google shows you that there are many providers. From local listbrokers to global list owners such as Dunn & Bradstreet.
To find the right mailing list provider, you have to look at your own business metrics such as target audience, region and data privacy laws.  We've written down the 9 most important steps the follow here.
Ready to buy a Mailing List? Here's where you can find them:
Your local Chamber of Commerce
Do you need a mailing list of companies in your country? Your local Chamber of Commerce could be your best option.  For example: if you're looking for local UK mailing lists, then Companies House could be good pick. If you need French Mailing Lists, then the French National Statistics Office (INSEE) could be your top pick. Nevertheless it could be difficult to communicate with these local B2B Data sources, because they are often own by public organizations.
Do you need a mailing list in multiple countries? Most likely you don't speak the local language. So In that case it's hard to find local Chamber of Commerce in each country.  A list broker can help you out with buying local mailing lists in any country. A list broker is an independent broker in Mailing Lists. They will speak the local language or have local "boots on the ground". A list broker has specific direct marketing knowledge per country.
Publishers have subscribers. Many publishers will offer huge amounts of detailed mailing lists which you can buy or rent. It's especially interesting when your business wants to target a very specific niche. For example: Do you sell cosmetics or fashion to consumer in France? The French edition of the women's magazine Vogue rents out its file with addresses of 19,648 subscribers. Or do you want to target IT companies? In that case you hook up with a IT publisher.
Global Mailing List providers
If you need global Mailing lists  it's also important that you choose a Mailing lists provider that uses local data sources. It's not an option to buy separate local sources, because in that case you must speak to hundreds individual local data sources in 200+ countries. BoldData has already done the hard work for you. With BoldData's worldwide Mailing list, we have built a Mailing List with over 300 million companies in 221 countries from thousands of local sources.
When choosing a mailing list provider, it's important to research and ensure you're working with a reputable company. Look for providers that have been in business for a long time, have good reviews, and offer a satisfaction guarantee.
BoldData ticks all those boxes. So what are you waiting for? Contact us today at +31(0)20 705 2360 or send an e-mail to info@bolddata.nl. to get started!