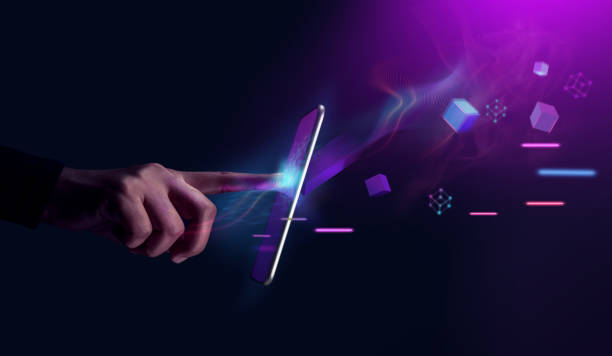 What is company data and how is it used in today's digital age?
Data is the backbone of every business operation in today's digital age. Companies rely on data from small startups to large corporations to make informed decisions, improve processes, and gain a competitive advantage. This article will discuss company data, how it is collected and used, and why it is crucial for business success.
What is Company Data?
Company data refers to information about a business's operations, performance, finances, customers, and employees. It can include sales figures, customer demographics, website traffic, social media engagement, employee productivity, and more. Company data is often collected and stored in databases, spreadsheets, and other software tools.
How is Company Data Collected?
Companies collect data through a variety of sources, including:
Internal systems: Many companies have internal software systems that capture and store data automatically, such as customer relationship management (CRM) tools, financial software, and inventory management systems.
Surveys: Companies can gather data through surveys, which are questionnaires that ask customers or employees to provide feedback on products, services, or work conditions.
Social media: Social media platforms provide a wealth of data on customer behavior, interests, and preferences that companies can use to improve their marketing and advertising strategies.
Third-party providers: Companies can also purchase data from third-party providers that collect and analyze data on various industries and markets.
Trade shows: Companies find new company data by gathering business cards at trade shows.
How is Company Data Used?
Company data can be used in many ways, including:
Improving decision-making: Company data can help decision-makers identify trends, patterns, and areas for improvement. For example, sales data can help a company identify which products are selling well and which are not.
Enhancing customer experience: By analyzing customer data, companies can improve their products and services to meet their customer's needs and preferences better. For example, a company might use customer feedback to develop new product features or improve customer service.
Increasing efficiency: Data can help companies identify inefficiencies in their operations and find ways to streamline processes, reduce costs, and increase productivity.
Gaining a competitive advantage: By analyzing industry data, companies can identify opportunities and threats, stay ahead of the competition, and make strategic decisions to grow their business.
Marketing and Sales: Companies use company data to find new clients by telemarketing, email marketing and postal mailings.
Market Research: Companies use company data to analyze their market share and to identify new interesting industries in new countries.
Create apps and software: Companies even use company data to build new applications and companies. Especially today many software startups are completely data driven.
Accurate Company Data from BoldData!
Company data is a critical resource every business needs to leverage for success. By collecting and analyzing data, companies can make informed decisions, improve customer experience, increase efficiency, and gain a competitive advantage. However, ensuring the data is accurate, reliable, and protected from unauthorized access is essential.
If you want to ensure accurate data, you can rely on us here at BoldData! BoldData offers customized directories on 100+ selections, such as region, turnover, sector, and number of employees. Explore some options below and get a free quote by completing the contact form.
Contact us for free tailor-made advice and an independent quote. Please call +31(0)20 705 2360 or send an e-mail to info@bolddata.nl.