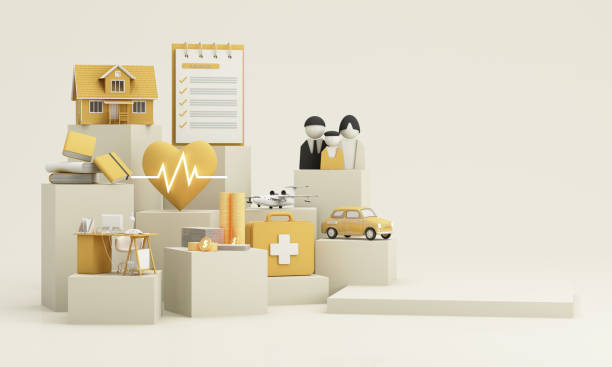 What Are Company Family Members?
A company family members refers to a group of interrelated businesses operated and owned by the same parent company. In a company family structure, the parent company oversees the operations and manages the finances of its subsidiary businesses. This allows for a centralized and streamlined management system, with the parent company making strategic decisions that affect all the subsidiary companies under its umbrella.
The Members
Parent or Holding Company
Parent companies, sometimes called holding companies, consist of wholly or partially owned subsidiaries. While corporate law varies from country to country, typically, a parent company must possess at least 50% of a subsidiary's voting stock to control its operations and management. When the parent owns 100% of the stock of a subsidiary, it is known as a wholly-owned subsidiary.
Subsidiary
Subsidiaries are companies that belong to their parent or holding company, also called the parent company or holding company. A parent company owns or controls more than half of a subsidiary company.
Branch
A branch is a second establishment of the parent company located in a different location.
As part of the holding company, it undertakes the same activities within the market.
Understanding the Benefits of a Company Family Structure
Centralized Management: By having a centralized management system, the parent company can ensure that all subsidiary companies are aligned with its mission and values. This kind of management helps ensure consistency across the entire company family, which can lead to increased efficiency and better outcomes for the individual businesses and the parent company.
Shared Resources: In a company family structure, subsidiary companies can share resources such as technology, personnel, and marketing efforts. It can result in reduced costs for each subsidiary company and increase their competitiveness in the market.
Increased Flexibility: With a company family structure, subsidiary companies can adapt quickly to changes in the market. This flexibility can be especially valuable in today's fast-paced business environment, where companies must be able to respond rapidly to changes to remain competitive.
Understanding the Risks of a Company Family Structure
Dependence on Parent Company: Subsidiary companies in a company family structure may become too dependent on the parent company, making it difficult for them to operate independently. Being too dependent can limit their ability to respond to market changes and lead to decreased competitiveness.
Reduced Autonomy: Subsidiary companies in a company family structure may have reduced autonomy, with the parent company making decisions for them. This set-up can lead to a lack of motivation and engagement among employees, who may feel that their contributions should be valued.
Financial Instability: The parent company's financial stability can significantly impact the subsidiary companies. If the parent company experiences financial difficulties, it can lead to reduced funding for the subsidiary companies, affecting their ability to operate effectively.
Get Company Databases from BoldData
Using BoldData custom-made directories with group structures from 300 million+ companies, you can select from 1000+ business categories based on region, turnover, industry, or employee count.