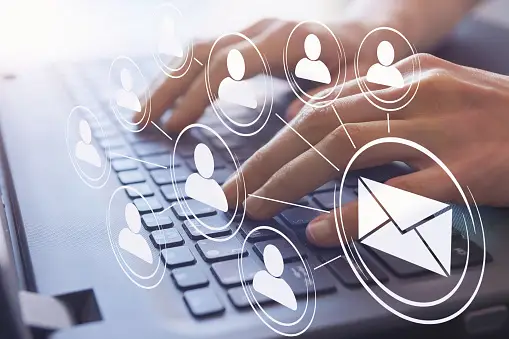 As a business owner or marketer, you know how important it is to have an email list to reach out to potential customers and promote your brand. However, building an email list from scratch can be a time-consuming and challenging process. This is where purchasing email lists can come in handy. In this article, we will explore how to use purchased email lists effectively to grow your business.
1.   Verify the quality of the email list
Before you start using a purchased email list, it's important to ensure that the list is of high quality and contains accurate and relevant information. Make sure to verify the source of the email list and check if they have a good reputation in the market. At Bold Data, we offer top-quality email lists that are sourced from reliable and verified sources, ensuring maximum accuracy and relevance.
2.   Segment your email list
Segmenting your email list can help you target specific groups of customers with relevant and personalized content. You can segment your email list based on demographics, location, behavior, and other factors. This can help you increase your open and click-through rates and improve the overall effectiveness of your email marketing campaigns.
3.   Craft personalized and engaging email content
Once you have segmented your email list, it's time to craft personalized and engaging email content that resonates with your target audience. Make sure to include a clear call-to-action (CTA) that encourages your subscribers to take action, such as making a purchase or visiting your website.
4.   Use email automation to save time and effort
Email automation can help you save time and effort by automating your email campaigns and sending out targeted messages at the right time. This can help you improve the efficiency and effectiveness of your email marketing campaigns and ensure that your subscribers receive timely and relevant content.
5.   Measure and analyze your email marketing performance
Measuring and analyzing your email marketing performance is crucial to understanding how your email campaigns are performing and identifying areas for improvement. Make sure to track metrics such as open rates, click-through rates, and conversion rates and use this data to optimize your email campaigns and improve your overall ROI.
Key Takeaways
Purchasing email lists can be a great way to jumpstart your email marketing campaigns and reach out to a wider audience. By following these tips and using a reputable email list provider like Bold Data, you can ensure that your email campaigns are effective, engaging, and targeted towards the right audience. Don't hesitate to get in touch with us to learn more about our high-quality email lists and how they can benefit your business. Please call +31(0)20 705 2360 or send an e-mail to info@bolddata.nl.