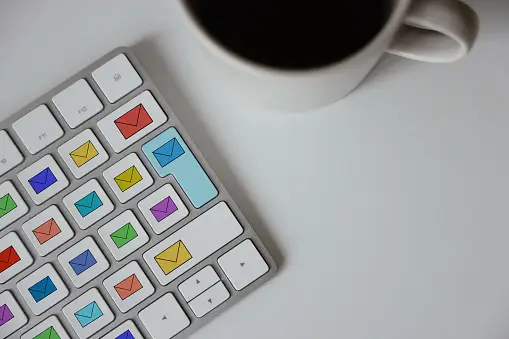 Email is an essential communication tool in the modern world, and keeping an organized email list can help streamline your work and ensure you never miss an important message. If you use Outlook for your email management, you can easily create an email list directly within the program. In this article, we'll walk you through the steps to create an email list in Outlook.
Creating a new contact group:
Open Outlook and navigate to the "People" tab on the bottom of the screen.
Click on the "Home" tab on the top menu bar and select "New Contact Group" from the drop-down menu.
A pop-up window will appear where you can enter a name for your new contact group.
Click "OK" to create the new contact group.
Adding contacts to the group:
With the new contact group selected, click the "Add Members" button on the top menu bar and choose "From Outlook Contacts."
In the pop-up window, select the contacts you want to add to the group and click "Members."
Click "OK" to add the selected contacts to the group.
Sending an email to the group:
Compose a new email by clicking the "New Email" button on the top menu bar.
In the "To" field, begin typing the name of the contact group you just created.
When the group appears in the drop-down menu, select it to add all contacts in the group to the "To" field.
Compose your email and click "Send."
Managing and editing the group:
To edit the contact group, select it from the "People" tab and click "Edit Contact Group" on the top menu bar.
From here, you can add or remove contacts from the group, change the group's name, or delete the group altogether.
To remove a contact from the group, simply select the contact and click "Remove Member" on the top menu bar.
Benefits of Using Outlook to Create Email Lists
Easy to Use
Outlook is a popular and user-friendly email client familiar to many people. Creating an email list in Outlook is straightforward and can be done in just a few clicks. This makes it a great option for people who are not tech-savvy or don't have much time to devote to learning new software.
Integration with Other Microsoft Tools
Outlook is part of the Microsoft Office suite of tools, which integrates seamlessly with other Microsoft products like Word, Excel, and PowerPoint. This makes it easy to import and export data from these applications to create and manage your email lists.
Customizable
Outlook allows you to customize your email lists to suit your specific needs. You can add and remove members from the list, categorize members by group, and set up rules to automatically sort incoming emails. This level of customization ensures that your email lists are tailored to your unique requirements.
Send Personalized Emails
Outlook allows you to send personalized emails to each email list member. You can include their name, company name, and other details to make your email more personal and engaging. Personalized emails are more likely to be opened and read, which can lead to higher engagement and conversion rates.
Improve Communication
By creating email lists in Outlook, you can improve your communication with your contacts. You can send regular updates, newsletters, and promotions to keep your contacts engaged and informed. This can help build stronger customer relationships and lead to more business opportunities.
In Conclusion
Using Outlook to create email lists can simplify email communication, improve email marketing efforts, and enhance overall productivity. With its ease of use, integration with other Microsoft tools, and customization options, Outlook is a great tool to consider for managing your email lists.
Further, you can buy top-quality email lists from Bold Data. We advise to not make use of cloud-based E-mail Marketing Software (e.g. Mailchimp, Outlook) with purchased data. Cloud-based programs are only suitable for newsletters to email addresses that you have collected through your own website. With purchased data, our advice is to use an e-mail system where you arrange the hosting yourself (Self-Hosted Email software).
BoldData provide's premium and accurate data to help you grow your business and reach your target audience effectively. Our email lists are sourced from reliable and verified sources and are regularly updated to ensure maximum accuracy. We offer competitive pricing and flexible packages catering to your business needs. We don't believe in hidden fees or contracts, so you can rest assured that you're getting the best value for your money. Don't hesitate to contact us for a quote and take the first step towards boosting your business with our high-quality email lists. Please call +31(0)20 705 2360 or send an e-mail to info@bolddata.nl.