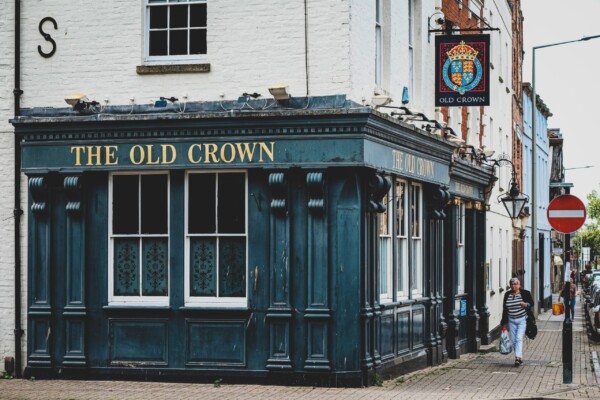 The Decline of English Pubs: Are Lunchtime Pints a Thing of the Past?
The pub has long been the home of the English where workers go for a lunchtime pint or after work to rewind and relax. According to data from data specialist BoldData pubs are in decline. The number of pubs and bars registered at the Companies House has fallen to 38,225 in 2022 from 47,270 in 2009. It is the South East of England that has lost most pubs and bars, with the number falling by 20% over a little more than a decade. The South East accounts for 13.5% of all UK pubs and bars, the region with the most locations (5,150), followed closely by the North West, with 4,520 pubs and bars.
Around 77 pubs closed in England and Wales between April and June 2023 at a rate of two per day. And nearly 400 pubs closed during the first half of 2023, nearly the same amount that closed in the whole of 2022. Many of these pubs have either been closed or demolished or converted into houses or offices.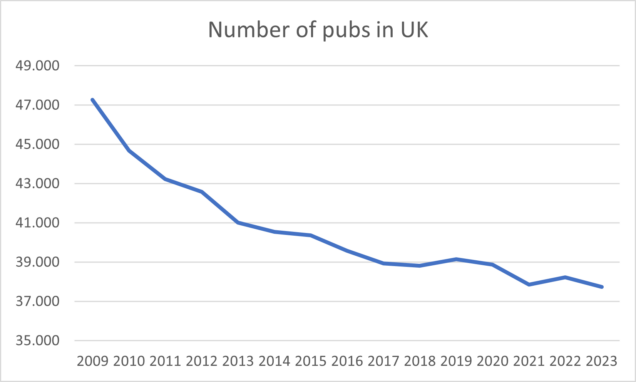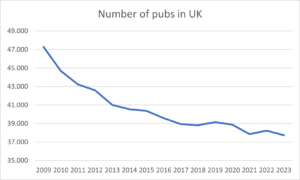 Drinking at home instead of pub
Pub chains and hospitality businesses, including Wetherspoons, have been facing financial challenges due to rising costs caused by high inflation, wage costs, business rates and energy costs. Tim Martin, the head of pub chain Wetherspoons, noted that more people are now drinking at home instead of in pubs, further affecting the demand for pub services.
Drinking behaviours are changing
A recent study by the Office of National Statistics found that young people aged 16 to 24 are less likely to drink than any other age group. This shows clear evidence that drinking behaviours in the UK are changing, particularly amongst younger generations.
About BoldData:
Our data is constantly updated by various sources such as the Companies House, Office of National Statistics, telephone directories, public sources and commercial partnerships.