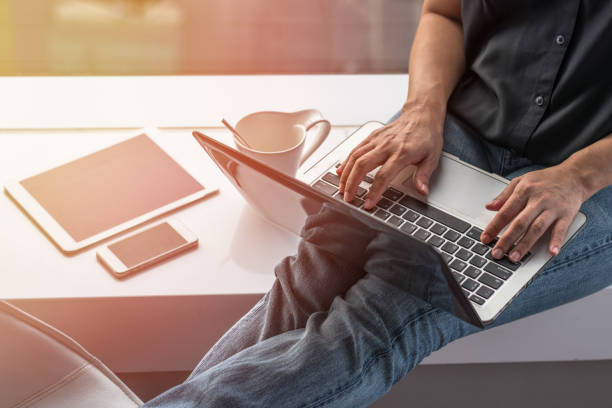 How can I get free data?
As a business owner or an aspiring entrepreneur, you may seek ways to gather information on companies for market research or competitive analysis. However, paying for company data can be expensive, especially if you are just starting out. The good news is that there are ways to access a company's free data. Here are some places you should visit to get it:
1.   Company Websites
The company's website is the first place to look for company data. Most companies provide a wealth of information on their websites, such as their products or services, mission statement, and financials. You can also check the "About Us" section of the website to get a brief overview of the company and its history. Tip: keep in mind that crawling websites is difficult because each company publishes its data differently on its website, which means the data is not structured. and is not always allowed because of privacy legislations.
2.   Annual Reports
Publicly-traded companies are required to file annual reports with the Securities and Exchange Commission (SEC) in the United States. In many other countries private companies are required to file annual reports after a certain yearly revenue. These reports contain a wealth of information about the company, including financial statements, risk factors, and management discussion and analysis. You can access these reports for free on the SEC's website. Or BoldData can hook you up with an API to search for reports in many countries.
3.   Industry Associations
Industry associations, such as the National Restaurant Association or the National Retail Federation, represent specific industries. These associations often provide free data on their members, such as sales data, industry trends, and market share. You can find a list of industry associations on the National Association of Manufacturers website.
4.   Social Media
Social media platforms like LinkedIn, Twitter, and Facebook can be great free data sources. You can search for a company's social media profiles and follow them to get updates on their products or services, as well as their industry news and events. You can also use social media to connect with employees and executives at the company, who may be willing to share information with you.
5.   Google and Other Search Engines
Finally, you can search for company data using Google and other search engines. You can search for a company's name, products or services, industry, or location to find information on the company. You can also use advanced search operators such as "site:" to search for information on specific websites or "filetype:" for specific file types such as PDFs.
High-Quality Data isn't Free
There are several ways to get free company data, including checking the company's website, accessing annual reports, searching industry associations, using social media, and searching on Google and other search engines.
Due to privacy concerns, high-quality B2B data is not available for free online. The highest quality company data is often collected by the local Chamber of Commerce or another local public registry. In many countries you can only buy access to these sources. In some countries you can't access the Chamber of commerce at all as a consumer or small business.
Time is the biggest costs
Finding access to all local Chamber of Commerces in 200+ countries requires a lot of time. BoldData has done the hard work and can deliver you a custom made company database with all 310 million companies worldwide with 24 hours. Contact us for free tailor-made advice and an independent quote. Please call +31(0)20 705 2360 or send an e-mail to info@bolddata.nl.